Judge: Man behind anti-police videos can't use YouTube
Posted on Thu, May 10, 2012 : 6:27 p.m.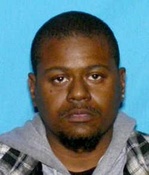 Madison Tristan Mealing, 39, was sentenced in the Washtenaw County Trial Court on Thursday to two years of probation plus fines for possessing a stun gun.

Judge David Swartz ordered a probation condition that Mealing, who was behind various anti-police videos in the past, stay away from certain popular websites.

Swartz said that Mealing is "not to have access to social networking sites, such as YouTube," where the controversial videos were posted.

The stun gun was found while deputies from the Washtenaw County Sheriff's Office executed a search warrant at the home of Mealing's relative in Superior Township on Nov. 23, 2010. The investigation had to do with the videos Mealing posted on YouTube.

Before sentencing, Mealing passionately addressed the court.

"Let's stop with the lies," he said during his three to four minute-long speech against the court.

One of the issues Mealing touched on is that he feels bullied and harassed by police.

"I can't call your police, because they don't like me," he said.

Mealing made allegations that he was being discriminated against because of his race and that his dealings with the police and courts have affected his ability to earn a livelihood.

"I've gone from making $50,000 a year to picking up cans," he said.

Mealing has previously been convicted of assault with a dangerous weapon and possessing child sexually abusive material. Some of the other probation conditions issued by the court on Thursday included registering as a sex offender, not possessing child sexually abusive material, staying away from schools, drug testing and not having contact with Det. Kevin Parviz, of the Washtenaw County Sheriff's Office, who he has sent threatening emails to in the past.

Mealing pleaded guilty to possessing the stun gun in March.