Detroit Free Press:

I-96 corridor shootings: Police say number of tips climbing

Posted on Mon, Nov 5, 2012 : 4:31 p.m.
The number of tips climbed to 2,800 in the investigation into the string of Interstate 96 corridor shootings, the Detroit Free Press reported. State police said 200 tips had come in since Friday.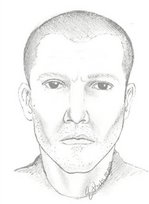 AP photo
Police have said they believe the shooter is a white man in his 20s or 30s. Witnesses have reported he drives a dark car.
A police task force is investigating a total of 24 seemingly random shootings that have taken place since Oct. 16 near or on the highway in Oakland, Livingston, Ingham and Shiawassee counties, leaving motorists and residents on edge. One person has been injured. Police said only three of the shootings have actually occurred on the freeway.
The FBI, ATF and Crime Stoppers are offering a $102,000 reward in the case.