Homicide suspect turns himself in to Ypsilanti police
Posted on Mon, Oct 8, 2012 : 1:51 p.m.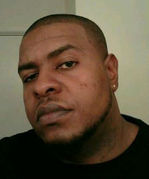 The 34-year-old Ypsilanti Township man accused in the homicide of 29-year-old Bhagavan Allen turned himself in Monday, Sgt. Thomas Eberts confirmed.
Leonard Ware was transported to the Washtenaw County Jail and will be arraigned Tuesday, Eberts said.
He presented himself at the Ypsilanti Police Department with an attorney at about 12:30 p.m., a news release said.
Police believe Ware shot Allen on South Grove Street near South Street in Ypsilanti at about 4 p.m. Wednesday following a dispute at work over job performance, AnnArbor.com has previously reported. Huron Valley Ambulance paramedics took Allen to St. Joseph Mercy Hospital in Superior Township, but he died on the way, police said.
The men worked together at nearby Marsh Plating Corp.