Circuit judge candidates to square off at July 31 forum at Washtenaw Community College
Posted on Sun, Jul 22, 2012 : 12:15 p.m.
Still unsure who to vote for in Washtenaw County's hotly contested 22nd Circuit Court judge race next month? You'll get a chance to hear from the candidates on July 31.
All four attorneys seeking the seat being vacated by Judge Melinda Morris will take the stage at Towsley Auditorium at Washtenaw Community College, 4800 E. Huron River Drive.
That includes Jim Fink, Carol Kuhnke, Doug McClure and Erane Washington. The forum runs from 5:30 to 7:30 p.m.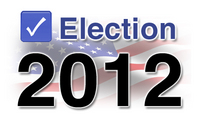 In addition, Judge
Timothy Connors
is facing a challenge from attorney
Michael Woodyard
and they are expected appear at the event as well. They won't appear on the ballot until the November general election, though.
Judge races are nonpartisan. In the case of the four-way race on the Aug. 7 ballot, voters may pick only one candidate. The top two vote-getters advance to the November election.
The July 31 event is free and open to the public. The evening will consist of a moderated forum using pre-submitted questions, followed by a meet-and-greet with the candidates.
Anyone who wants to submit a question for the candidates can email washbar@washbar.org and put "judicial forum" in the subject line.
The deadline for question submissions is 5 p.m. July 26.
The event being hosted by the Washtenaw County Bar Association in collaboration with the Washtenaw Association for Justice, Washtenaw Chapter of the Women Lawyers Association of Michigan, Michigan Hellenic Bar Association, Vanzetti-Hamilton Bar Association, Ann Arbor Branch of the NAACP and Michigan League of Conservation Voters.
League of Women Voters in Ann Arbor recently held its own 22nd Circuit Court judicial candidate forum. Watch the video here.
Previous coverage: