Chelsea Garden Club garden walk benefits city projects, grants and scholarships
Posted on Thu, May 31, 2012 : 9:36 a.m.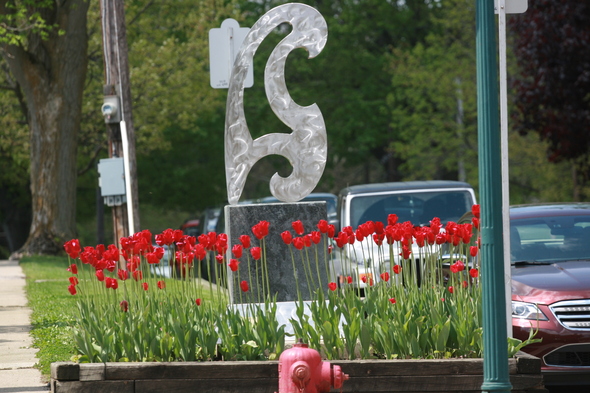 Lisa Allmendinger | AnnArbor.com

The Chelsea Area Garden Club will host its semi-annual garden walk from 10 a.m. to 4 p.m. Saturday where participants can take self-guided tour of eight gardens.

"It's a chance to see nature at its best," Maureen Tobin, a co-chairman of the event, said in a news release.

The Chelsea garden walk is held every two years and proceeds benefit scholarships, city beautification projects and grants.

The 2010 event attracted more than 500 participants.

The gardens feature diverse habitats, from ponds and sunny meadows to woodland shade and hillsides, and visitors will see "a variety of approaches to garden design, including naturalized, miniature and edible landscapes and stunning rock gardens," according to the information.

Plus, local artists Janet Alford and Sue Craig will be painting at two of the sites.

"We are grateful to the homeowners who so generously open their gardens, all labors of love, to the public," Tobin said. "The garden walk is a wonderful opportunity to explore Chelsea and enjoy its natural beauty and all the city has to offer."

Garden walk tickets and maps are $10 per person and can be found at the Garden Mill, 110 S. Main St., Chelsea; the Dexter Mill, 3515 Central St., Dexter; Downtown Home and Garden, 210 S. Ashley St., Ann Arbor; and Manchester Pharmacy, 128 E. Main St., Manchester.

For more information contact Tobin at the Garden Mill, 734-475-3539 or visit the club's website.

For more Chelsea stories, visit our Chelsea page.