Read all about it: Family Book Club changes its name to reflect literacy mission
Posted on Sat, Sep 22, 2012 : 5:55 a.m.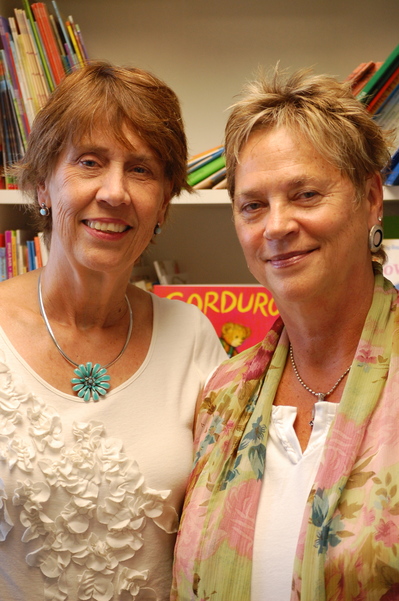 Janet Miller | AnnArbor.com

The Family Book Club is growing up.

What began 21 years ago in the garage of cofounder Joan Weisman as the Baby Book Club and later matured into the Family Book Club is now becoming the Children's Literacy Network

The name change, which becomes official today, will better reflect the work of the small nonprofit group.

"We are trying to rebrand ourselves to support our core effort," said Julie Walden, president of the Children's Literacy Network board.

The organization's original mission was to distribute picture books to new teen mothers around Washtenaw County as a way to jump-start children's literacy from the beginning. The group grew and changed its name to the Family Book Club as it began distributing books to the older siblings of the newborns. "The siblings didn't like getting a book with the name Baby Book Club on it," said Diane Saulter, executive director.

The name change is expected to help when applying for grants and recruiting volunteers, she said. "A year ago, someone who is very involved in children's literacy was shocked she hadn't heard about us. That's when we seriously started to think about changing the name."

While the mission of the Family Book Club is to distribute books to low-income families, that's not what the name implies, Saulter said. "People think we're a book club," she said, with mothers and children gathering to discuss a selected book. "When we tell people who we are, we have to start out with a negative and tell them what we aren't."

Children's Literacy Network better explains the group's work, Saulter said. "We are part of the effort to close the achievement gap." The new name helps affiliate the organization with that effort.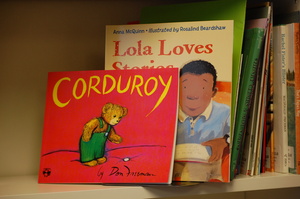 Janet Miller | AnnArbor.com
As a stay-at-home mother of two,
JaVon Jason
of Ypsilanti said it's hard to turn down requests from her 2- and 3-year-old sons for new things, even books. With limited income, she said, money is tight. And while she takes her boys to the library, those books must be returned. Favorites can't be read and reread at bedtime.
But the Children's Literacy Network, through a program at Parkridge Community Center in Ypsilanti, has allowed her to start a small personal library for each of her sons. "This is something I can say yes to," Jason said. "I know the more books you have in the house, the better it is for your child's education."
The name change comes as the organization hopes to extend its reach. "Our goal is not to be a big, big organization," Walden said. "But we could double the work we're doing."
That work includes more than 100 volunteers who help distribute about 10,000 books a year. The $80,000 annual budget supports a half-time director, a part-time staff member and the purchase of books.
The organization has expanded to offer three core programs: the original Mothers and Babies program through Women, Infant and Children; the Read to Kids program at Head Start (the largest program under the network's umbrella), and the Staying in Closer Touch program, where incarcerated parents read and record a book on a CD for their children. The group also provides books to the children of migrant workers and at community centers around Washtenaw County.
The economy hasn't been kind. The group lost a fundraising tool with the closing of book retailer Borders, which held book drives for the organization. And quality books are expensive, Saulter said. The group would like to expand its selections for teens, she said, "but books like 'The Hunger Games' are very expensive."
Walden said the board would like to increase the annual budget to $120,000. "If we could get there, we'd be very stable," she said. "With that, we wouldn't have to give up one program in order to do another."
They want to expand the Keeping Closer in Touch Program (it's at the men's Federal Correctional Institution in Milan, the women's Huron Valley Correctional Facility and the Washtenaw County Jail) and restart the Prescription to Read program at the Packard Health Clinic. But that will take more funding and more volunteers.
Reading to children can't start too early, Saulter said. Research shows that children entering kindergarten who have not been read to are already behind.
The name change will be marked with a free Celebration of Literacy event today from 10:30 a.m. to 3 p.m. at Barnes & Noble on Washtenaw Avenue in Ann Arbor. For more information, visit the group's Web site.