Bed and breakfasts now exempt from Washtenaw County accommodations tax
Posted on Sun, Jul 15, 2012 : 12:02 p.m.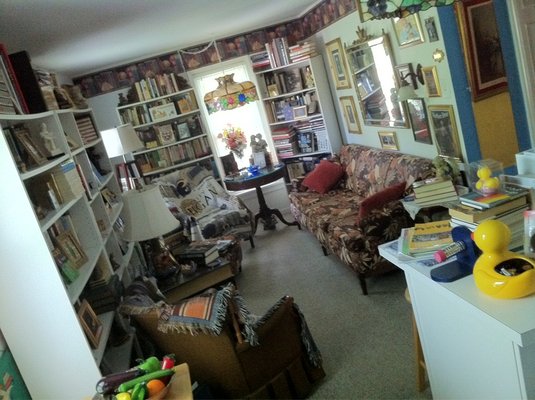 From Yelp.com

Quirky and quaint bed and breakfasts in the Ann Arbor area will no longer have to pay a 5 percent county accommodations tax.

The Washtenaw County Board of Commissioners voted 11-0 to eliminate the tax during its meeting Wednesday night.

This affects bed and breakfasts with 14 rooms or fewer, as well as cottages and individuals who periodically lease rooms in their homes,

The tax was first levied in 1975 at a rate of 2 percent. The tax revenue is used to promote and encourage tourist and convention business in the county, and to pay for the enforcement of the tax.

In December 2008, the commissioners had increased the taxto 5 percent from 2 percent and increased the percentage of the tax revenue the county uses for enforcement to 10 percent from 5 percent.

The Washtenaw County Accommodations Ordinance Commission recently reviewed its enforcement actions and discovered all of them were against bed and breakfasts, cottages and individuals who leased out rooms for events like university football games and graduations.

Local tax revenue collected from the businesses is typically low - about 1 percent of the total collected revenue - and it was not cost-effective to continue enforcing the ordinance for the smallest of the hospitality businesses.

At the Wednesday Board of Commissioners meeting, several Ann Arbor area bed and breakfast owners attended to voice their opinion on the tax.

Joan Knoertzer, owner of The Library at 808 Mary St. in Ann Arbor, said local businesses were given little warning before the tax was increased three and a half years ago.

This time, Knoertzer said they were contacted.

"I am very happy to support this repeal of the tax," Knoerzter said.

Knoerzter said audits conducted on her business as a part of assessing the tax were "intrusive" and unexpected.

"We are small businesses. We support Ann Arbor to the bottom of our hearts," Knoerzter said. "We are your ambassadors at the very local level."

Pat Materka, co-owner of Ann Arbor Bed and Breakfast at 921 East Huron St., echoed the sentiments of Knoertzer.

Materka said the accommodations tax has been a great idea for promoting large hotels in the area, but the impact on small bed and breakfasts has been negligible.

The tax has altered the relationship between local bed and breakfast establishments and the Convention and Visitor's Bureau, Materka said.

Materka called the audits "abusive and unnecessarily contentious."

"Eliminating the tax will allow bed and breakfasts to go back to what they want to do," Materka said.