Ann Arbor video game champ returns from Pokemon World Championships with honors
Posted on Tue, Aug 21, 2012 : 10:32 a.m.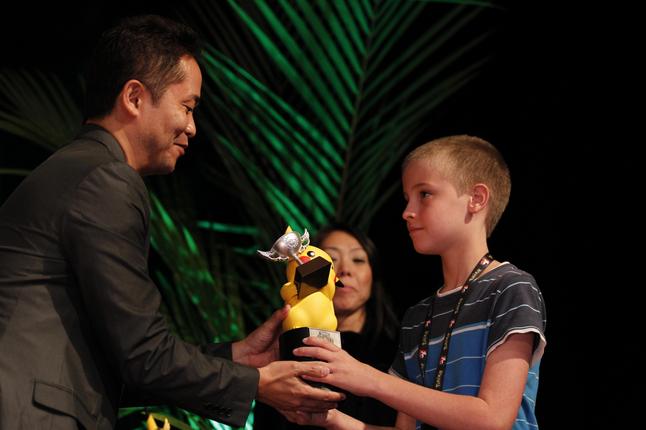 Courtesy of The Pokemon Company International

An Ann Arbor boy was nearly able to catch 'em all at the 2012 Pokemon World Championships in Hawaii this month.

Brian Hough, 11, returned from the invitation-only tournament with second place in the Pokemon video game division for those age 11 and younger, winning a $1,500 scholarship, Pikachu trophy and free trip to the competition next year.

The world championships featured players from 30 countries for a battle in Waikoloa. Individuals battled for two days in both Pokemon trading card and video game divisions.

"It's fun to compete," Brian said, explaining the intensity of the competition is unlike anything else. "Everyone is trying to do their best and have fun."

Brian earned his spot at the world championships in Hawaii after he came in second in a national competition in Indianapolis.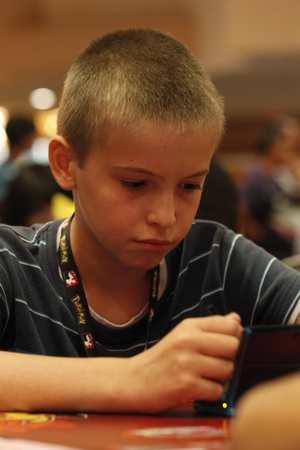 Courtesy of The Pokemon Company International
Last year, he
claimed the top honors in the 2011 junior division
Pokemon World Champion in
San Diego
at the age of 10.
In his first year competing at the world championship level in 2010, Brian came in sixth place.
Brian started playing the video game in kindergarten before he learned how to read and was hooked since he chose his first Bulbasaur.
About 600 Pokemon characters are included in the video game for players to find and capture in an interactive world. For the tournament, competitors must choose only six Pokemon to battle against other players. Brian said it's important to change teams of characters between tournaments so the other players don't know what to expect.
For this year's world championships, Brian's team consisted of Tyranitar, Metagross, Rotom-W, Hitmontop, Hydreigon and Sableye.
The video game pits an individual against a computer. Brian said he likes the tournament play because he faces other people instead of the computer, which "cheats," he said.
He'll be shooting for the world championships again next year — with the backing of his parents, who have both picked up the video game as well.