Posted on
Thu, Apr 11, 2013 : 5:58 a.m.
Ann Arbor school board commits to 5-hour limit to meetings
By Amy Biolchini
The Ann Arbor Board of Education's regular meeting may have stretched from Wednesday night in to the wee hours of Thursday morning for the last time.
The board voted unanimously to cap its meetings at five hours duration at about 12:30 a.m. Thursday, effective immediately.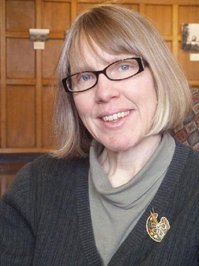 AnnArbor.com file photo
School board President
Deb Mexicotte
introduced the measure
to prevent meetings from continually adjourning after 1 a.m.
The board meets at 7 p.m. and the first several hours of the meeting can contain student performances, public comment and staff presentations, which causes the board to discuss and vote on policy late at night.
The new five-hour limit means the meeting must be over by midnight.
Additional time restrictions will be placed on each agenda item for trustees and presenters to follow. Trustees will be able to vote to extend the discussion by 15 minutes.
Those time limits will be set by Ann Arbor Public Schools Superintendent Pat Green, Mexicotte and two trustees.
Trustee Simone Lightfoot said she felt Mexicotte's policy changes was too constrictive.
"I feel this is a lot of constraining going on, in a time when we've got budget cuts all over the place," Lightfoot said. "I fear we're stifling ourselves."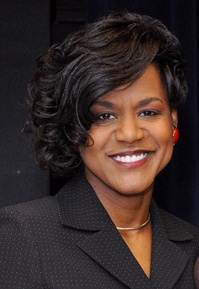 Mexicotte responded by saying that the shorter time frame would allow trustees to be more to the point and less likely to end up still discussing policy in the wee hours of the morning.
Trustee Andy Thomas added that under the new subcommittee structure introduced and later passed by the Board of Education Wednesday night, items coming to the full board will likely have already been vetted, so less discussion would be needed.
The board voted 6-1 to create three subcommittees: Planning, performance and a governance committee that will meet quarterly to provide oversight. Trustee Susan Baskett was the opposing vote.
Subcommittees will be made up of three trustees, and will all be in compliance with the Open Meetings Act, Mexicotte said, meaning the meetings will be announced, open to the public and minutes will be recorded.
Trustees are not required to serve on them, but they can serve on more than one.
Subcommittees were eliminated from the Board of Education in fall 2011. Mexicotte has said she wanted to bring them back to make full board meetings more efficient, and potentially less lengthy.
The move was among a number of other policy changes brought forward by Mexicotte, all of which were passed by the board after much discussion and some dissent.
Mexicotte had worded the policy to only allow another trustee to sit in on a subcommittee meeting as a guest if one member of the subcommittee was absent to keep a sub-quorum and avoid a functional quorum.
Lightfoot asked if the wording to Mexicotte's proposed policy could be changed to allow a trustee to sit in on a different subcommittee meeting from the one on which they serve if they have a vested interest in the topic on the agenda -- a move that Trustee Glenn Nelson supported.
"The real question here is do we as trustees trust the committee structure, or do we not?" Thomas said. "Experience has shown that when that person attends, the visitor does not sit there like a potted plant. … Inevitably, they become engaged in the conversation."
Lightfoot introduced a friendly amendment to Mexicotte's drafted language that would allow a trustee to sit in on a three-member subcommittee meeting but not participate.
Trustee Christine Stead said she believed that the action would violate the Open Meetings Act and so she would not be supporting it.
"My feeling is that it does not pass legal muster; that we can't do this," Mexicotte said.
The measure quickly died in a 3-4 vote, with trustees Baskett and Glenn Nelson supporting Lightfoot.
Time limits to subcommittee meetings were set at two hours, after trustees Nelson and Irene Patalan voiced objections to Mexicott's proposed three-hour cap.
Measures passed Wednesday night also removed "Committee of the Whole" language from the organization's bylaws.
Mexicotte will be working throughout the next two weeks to develop the subcommittees.
Amy Biolchini covers Washtenaw County, health and environmental issues for AnnArbor.com. Reach her at (734) 623-2552, amybiolchini@annarbor.com or on Twitter.