Ann Arbor officials look to improve access to newly expanded Bluffs Nature Area
Posted on Fri, Jul 20, 2012 : 5:56 a.m.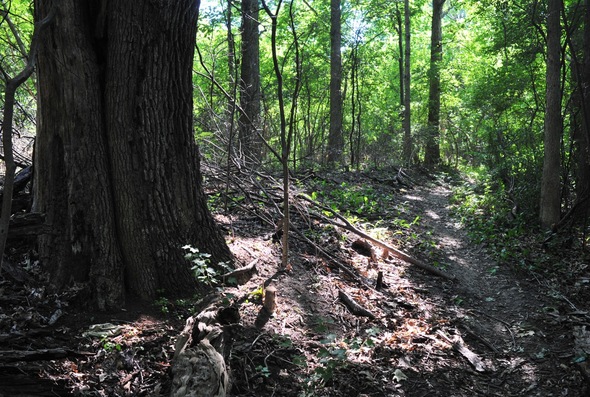 Ryan J. Stanton | AnnArbor.com

An expansion of the 40-acre Bluffs Nature Area north of downtown Ann Arbor is in the works, with nearly 1.7 acres being added and plans to improve access under way.

The City Council voted 10-0 this week to to rezone a 1.12-acre parcel that was zoned for office and a 0.57-acre parcel that was zoned for multiple-family housing, making them public land and incorporating them into the forested area of winding trails known as the Bluffs.

Because of a lack of signage and poor access, the Bluffs Nature Area is the lesser known of a handful of tranquil nature areas nearby, including the larger Bird Hills and Kuebler Langford nature areas, which are popular among area hikers.

Mayor John Hieftje said he's excited about the latest additions to the Bluffs, a nature area he helped bring into the city's possession more than a decade ago.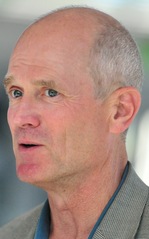 "I was one of the Friends of the Bluffs that helped to make that happen, and then I was running for City Council and talking about that at the same time," he said. "And then I had the pleasure when I was on council of accepting the property as a park."
Hieftje said he's expecting to see better signage so people will be able to find the Bluffs and its trails, which are said to be accessible from North Main Street just across from Lakeshore Drive.
"You'll see great new access points," Hieftje said. "And that was always a problem with the Bluffs back when we were first working on saving that property and making it into a park. Access was limited and this should go a long ways to help solve that."
The additions now give the Bluffs frontage on Sunset Road and Huron View Boulevard right now.
The city's parks department is completing a design that would regrade and naturalize the parcel off Sunset and construct a gravel path from Sunset into the nature area. The improvements are slated to be completed this fall.
No improvements are proposed for the Huron View parcel.
The newly rezoned properties, located adjacent to the existing Bluffs, were acquired in 2010 specifically for expansion of the nature area. Rezoning was the last legal step.
Planning Manager Wendy Rampson said the 0.57-acre parcel at 220 Sunset was owned by the James L. Crawford Elks Lodge and purchased by the city for $381,170, inclusive of closing costs, using the city's Open Space and Parkland Preservation millage funds.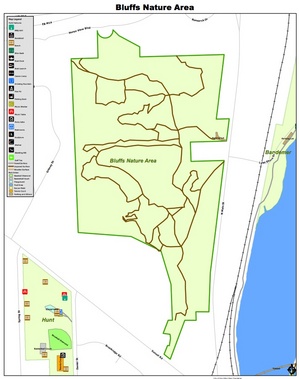 Courtesy of City of Ann Arbor
The 1.12-acre parcel at 355 Huron View Boulevard was donated by the
Riverview of Ann Arbor Nursing Center
as part of its alternative stormwater plan.
According to the city's website, the Bluffs Nature Area is located on a glacially formed ridge overlooking the Huron River. It has a variety of natural features, including an oak-hickory forest, wooded ravines and an open field with remnant prairie features.
It is composed of several contiguous parcels, most of which were acquired by the city in the 1990s, according to a staff report by City Planner Alexis DiLeo.
While the nature area has frontage on Main Street, it's not easily accessible from there, DiLeo said. She said the city's park staff has worked to improve access from the north, south and west, and the additions now giving the Bluffs frontage on Sunset and Huron View are noteworthy.
"These two streets provide a much easier point of entry for all modes of transportation and offer on-street parking," she wrote in her planning staff report, noting the Bluffs Nature Area does not have an off-street parking lot.