Ann Arbor man injured in glider crash in Unadilla Township
Posted on Wed, Aug 1, 2012 : 10:35 a.m.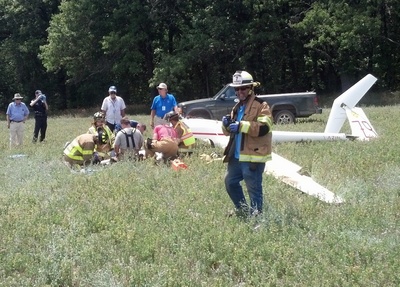 Courtesy Unadilla Township police

An Ann Arbor man is recovering at the University of Michigan Hospital after being injured in a glider crash Sunday at Richmond Field in Unadilla Township.

Stephen Wasilewski, 66, suffered injuries after witnesses reported seeing the glider clip some trees at the edge of the airfield, flip over and crash at 1:46 p.m.

Unadilla Township police officials said Wasilewski was airlifted to the U-M Hospital by Survival Flight with leg and head injuries.

A hospital spokesperson said Wasilewski is currently in fair condition at the hospital and expected to make a full recovery.

Pinckney Police, Stockbridge Area Emergency Services Authority and the Lenawee Community ambulance services assisted Unadilla Township fire and police units at the scene.

The cause of the crash is under investigation by the Federal Aviation Administration. Wasilewski's aircraft is FAA registered.