Ann Arbor CFO says city is doing its best to catch cases where property owners try to avoid taxes
Posted on Tue, Oct 5, 2010 : 6:03 a.m.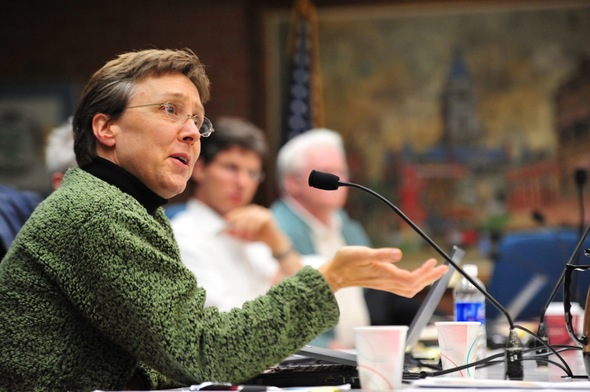 Ryan J. Stanton | AnnArbor.com
Ann Arbor chief financial officer Tom Crawford stepped to the podium during Monday's Ann Arbor City Council meeting to address concerns that tax fraud is happening in the city.
Newcombe Clark, a commercial real estate professional running for the City Council, alleged as much during a candidate debate last week, saying some property owners in town are defrauding the city of large sums of money through the transfer of limited liability companies.
"I'm just wondering if you could address that, and let us know kind of how aware is the city of this issue, or how the city deals with it," said Council Member Margie Teall, D-4th Ward, inviting Crawford to the podium to speak.
Crawford responded the city is aware of the issue.
"It's been something that the assessing department's been aware of for quite some time," he said. "And, in fact, Ann Arbor has many activities that it does in order to try to ensure that we capture all of those transfers."
The passage of Proposal A in 1994 placed limits on yearly property tax increases in Michigan, but the taxes are supposed to be uncapped when a transfer of ownership occurs.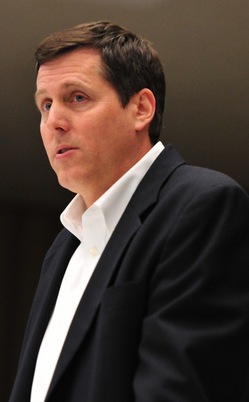 Ryan J. Stanton | AnnArbor.com
Clark said last week that some local property owners are buying up LLCs, whose assets include real property, and going to great lengths to avoid having the taxes uncapped.
Because closing on an LLC doesn't require recording a transfer of deed with the county, Clark said, the city assessor's office doesn't find out about the transfers through typical mechanisms, and the taxes, in many cases, end up not being uncapped.
Clark believes there could be tens of millions of dollars worth of taxable value unaccounted for, and the additional taxes owed on the properties could number in the seven-figure range.
City Attorney Stephen Postema said during Monday's meeting the city is well-aware of the issue, and that's why it fought aggressively to win two court cases in recent years.
Ann Arbor helped establish new legal precedent in two separate cases involving Signature Villas Apartments LLC and Burlington Property LLC. In both cases, the city found out about LLC transfers, uncapped the taxes, and then was sued by the companies. In both cases, the decision to uncap the taxes was upheld in court.
Around the time of the lawsuits, Clark worked for Oxford Commercial, whose owner was a managing partner for Burlington Property LLC.
Teall asked Crawford on Monday how the city discovers instances where the problem may be occurring. Crawford said the city has "a number of clever ways" to catch companies.
"I'm not sure if you want me to tell you those publicly ... but we do actually look at all commercial sales that we can get our hands on," he said. "We do a fair bit of effort, and it's my understanding that our community is probably doing as much, or more, (than) most communities in this regard. Does that mean we have everybody? No, we don't. There are going to be people who, if they want to avoid being caught, there are ways that they could try to do it."
Clark issued a public statement late last week clarifying the remarks he made at the debate. Read the statement here.