Absentee voting: More than 2,000 Ann Arborites already have cast ballots in advance of Tuesday's primary
Posted on Fri, Aug 3, 2012 : 6:45 p.m.
If absentee ballot counts are any indication, interest in this year's primary election in Ann Arbor might be lagging in comparison with two years ago.
City Clerk Jackie Beaudry said her office has had a busy week preparing for Tuesday's primary and had issued 3,280 absentee ballots as of Friday afternoon; 2,028 were returned so far.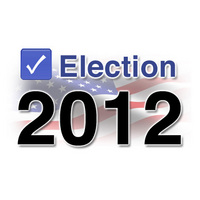 But that compares with the August 2010 primary when the clerk's office issued 4,275 absentee ballots and had 3,751 returned — an 88 percent return rate, Beaudry said.
In the primary two years ago, Mayor John Hieftje and three of his allies faced challenges by mayoral candidate Patricia Lesko and council candidates Jack Eaton, Sumi Kailasapathy and Lou Glorie.
Hieftje doesn't face a challenger in this year's primary, but Eaton and Kailasapathy are back taking another shot at running for council.
Eaton is challenging incumbent Margie Teall for the second time and Kailasapathy is running against Eric Sturgis for the open 1st Ward seat being vacated by Sandi Smith.
Incumbent Tony Derezinski is defending his 2nd Ward seat against challenger Sally Hart Petersen, and Chuck Warpehoski is running against Vivienne Armentrout for the open 5th Ward seat being vacated by Carsten Hohnke.
Incumbent Christopher Taylor is unopposed in the 3rd Ward.
Aside from City Council races, Ann Arbor voters have a number of other reasons to go to the polls on Tuesday. Democrats Andy LaBarre and Christina Montague are competing for the open 7th District seat on the Washtenaw County Board of Commissioners
Four attorneys — Jim Fink, Carol Kuhnke, Doug McClure and Erane Washington — also are competing for an open judge seat in Washtenaw County's 22nd Circuit Court.
Democrats Evan Pratt and Harry Bentz are competing for the open Water Resources Commissioner seat being vacated by Janis Bobrin.
State Rep. Jeff Irwin, D-Ann Arbor, is defending his 53rd District state House seat against Democratic challenger Thomas Partridge.
Ann Arbor Democrat Adam Zemke is competing against Pittsfield Township Democrat Andrea Brown-Harrison for the open 55th District seat being vacated by Rick Olson.
U.S. Rep. John Dingell, D-Dearborn, is defending his seat against Democratic challenger Daniel Marcin in the 12th Congressional district, which covers Ann Arbor and Ypsilanti. Republicans Karen Jacobsen and Cynthia Kallgren are competing on the GOP ticket.
Just outside Ann Arbor in other parts of Washtenaw County, U.S. Rep. Tim Walberg, R-Tipton, is defending his seat against Republican Dan Davis. Democrats Ruben Marquez and Kurt Haskell are competing on the Democratic ticket for a chance to take on the GOP winner in November.
And lastly, Republicans Pete Hoekstra, Clark Durant, Gary Glenn and Randy Hekman are competing for a chance to take on Democratic U.S. Sen. Debbie Stabenow in November.
Polls will be open Tuesday from 7 a.m. to 8 p.m.
According to the city's website, voters still can apply for and vote by absentee ballot in person at the city clerk's office on the day before the election, which would be Monday.
Registered voters in Michigan can obtain an absentee ballot if they are 60 years old or older, unable to vote without assistance at the polls, expecting to be out of town on election day, in jail awaiting arraignment or trial, unable to attend the polls due to religious reasons, or appointed to work as an election inspector in a precinct outside of their precinct of residence.
Go here to read all of AnnArbor.com's 2012 election stories