A2Y Chamber takes stance against 5 of 6 statewide ballot proposals, releases candidate questionnaires
Posted on Wed, Oct 31, 2012 : 3:22 p.m.
The Ann Arbor/Ypsilanti Regional Chamber has released copies of local political candidates' responses to a questionnaire it sent out in advance of the Nov. 6 election.
They provide insight into the minds of candidates seeking seats on the Ann Arbor City Council, Washtenaw County Board of Commissioners, Ypsilanti City Council, Michigan House of Representatives, U.S. House of Representatives and U.S. Senate.
The chamber also announced its positions on six statewide ballot proposals. The chamber took a stance in favor of Proposal 1, which would keep Michigan's controversial emergency manager act intact, and said it opposes Proposals 2 through 6, which would amend the state's constitution as it relates to collective bargaining, renewable energy, taxes and international bridges.
The chamber argues the broad and complex issues in the last five proposals are best left to the Michigan Legislature to address.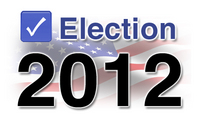 "Although arguments can be made for the substance of each proposal, the chamber believes that to enshrine them in the constitution is too permanent a solution because it removes the ability of elected legislators to create, change, test, and modify laws of such great importance," the chamber stated. "The A2Y Chamber calls for these important issues to be addressed through future legislative action."
As for the emergency manager act, otherwise known as Public Act 4 of 2011, the chamber made a somewhat neutral argument but ultimately came out in favor of passing Proposal 1.
"Proponents believe PA 4 provides needed tools to aide local units of government in dire fiscal situations, while at the same time ensuring the state of Michigan can protect its credit rating," the chamber stated. "Opponents refer to it as an overreach and an abandonment of the democratic process by, in some cases, eliminating local governmental control."
However, the chamber said the law was passed through the legislative process in both the Michigan House and Senate and deserves a chance to remain in place long enough to sufficiently judge its effectiveness, and a yes vote on Proposal 1 allows for that chance.
ROUNDUP: Your guide to AnnArbor.com's coverage leading up to the Nov. 6 election
Q&A: Michigan Gov. Rick Snyder discusses 2012 election and his stance on statewide ballot proposals
A2Y Chamber endorses downtown Ann Arbor library proposal but stays neutral on public art tax