5 people hospitalized after rollover crash on US-23 north of Washtenaw Avenue
Posted on Tue, Dec 28, 2010 : 8:45 p.m.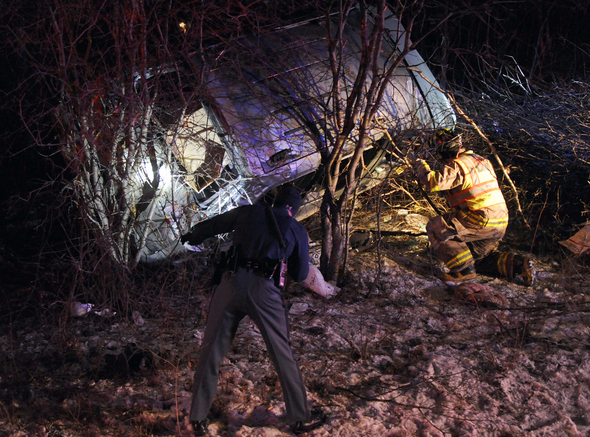 Five people were hospitalized after their vehicle went off US-23 north of Washtenaw Avenue and rolled over at least once, Ann Arbor Township fire officials said.
Their conditions were not available at 8:30 p.m. Northbound US-23 remained closed from Washtenaw Avenue to Geddes Road as Michigan State Police troopers investigate, dispatchers said.
The crash occurred just before 6 p.m. on northbound US-23 about a quarter mile north of Washtenaw Avenue.
Ann Arbor Township Fire Lt. Aaron Blackford said a Toyota Sienna minivan went off the roadway, rolled over at least once and came to a rest in trees and brush. He said it's not clear what caused the driver to lose control, and no other vehicles were involved in the crash.
Five people — adults and children believed to be from the Ann Arbor area — were in the minivan, Blackford said. He said he didn't know their ages or conditions.
Blackford said witnesses stopped to help after the crash, and it wasn't immediately clear whether any of the occupants were ejected in the crash. He described the scene as chaotic.
The occupants were taken by ambulance to St. Joseph Mercy Hospital.
Michigan State Police officials said troopers are still on the scene, and no further information was immediately available.
Washtenaw County sheriff's dispatchers said it's unclear when the expressway will reopen.