this week in ann arbor history:

1978: Sports, politics and marijuana don't mix when Rep. Perry Bullard presents resolution to Bo Schembechler

Posted on Mon, Dec 20, 2010 : 3:18 p.m.
Editor's note: This Week in Ann Arbor History looks back at notable moments from the city's past.
Football, basketball and politics don't always mix. This point is best illustrated in a December 1978 dust-up between University of Michigan head football coach Bo Schembechler and Democratic state representative Perry Bullard at Crisler Arena.
Bullard was at Michigan's game against Western Michigan to present Schembechler with two resolutions from the Michigan legislature, congratulating the coach for the 1978 season, which saw Michigan post a 10-1 regular season record, and for its Rose Bowl berth against the University of Southern California.
Everything was fine until Bullard, who came to power as part of the liberal "Kiddie Caucus" that stormed Lansing in the early 1970s, used the ceremony to get on his bully pulpit. Bullard "compared the resolutions with an unsuccessful bill to reduce penalties for possession of marijuana," the Ann Arbor News reported.
Coach Schembechler always prided himself on coaching his Michigan teams to be tough, smart, and to win the right way, fair and square. He wasn't keen on having a state legislator still in his mid-30s compare Michigan football's 10-1 season to his efforts to decriminalize marijuana.
Bullard had been photographed smoking pot at an early Hash Bash, and was a friend of the potsmoker, an advocate of the $5 pot law in Ann Arbor. The moment Bo saw where Bullard's speech was headed, he waved his hands in disgust and walked off the court.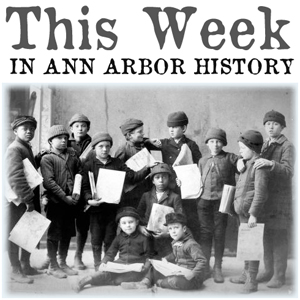 Bullard was all but booed down by the largely non-student crowd at Crisler Arena, and the legendary head coach "berated" the young legislator when he approached later that evening to smooth things over.
The problem Bullard had is he failed to consider his audience, wrote News columnist Jeff Mortimer. Then, as now, late December was finals season at Michigan, and between that and the opponent, Western Michigan, most students chose to sit the game out.
Rather than scoring points with the student set, "the people who were around were the insurance salesmen and realtors and account execs and bankers," Mortimer explained. "They weren't particularly thrilled to hear the Michigan football team and marijuana mentioned in the same, ah, breath."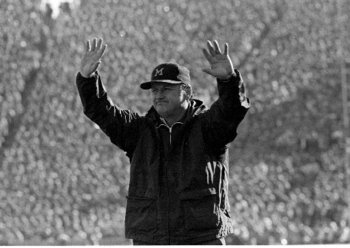 File photo
Bullard admitted the error in his ways — sort of.
"I'm not sure who should be apologizing to whom, but I'm willing to take the first step," Bullard told the Ann Arbor News. Of course, it wasn't all his fault: "There would have been no problem if Bo had kept his cool," Bullard said.
"In retrospect," he added, "my remarks probably were poorly chosen, but that's 20-20 hindsight."
James David Dickson can be reached at JamesDickson@AnnArbor.com.