OUR VALUES
COLUMN:

OurValues: Can baseball cross chasms in our culture?

Posted on Mon, Jun 18, 2012 : 11:12 a.m.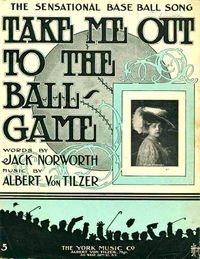 Dr. Wayne Baker is traveling and welcomes back popular OurValues guest columnist Terry Gallagher. Here is Terry's first column this week:
For regular readers of Our Values, this week's theme may seem to come out of left field. Most of the time, this column pokes into the places where our common and diverse values come up against some of the great questions in public life. But this week, we're going to be talking baseball.
Seriously. Even folks who are not sports fans can't deny the unifying power that sports, and especially baseball, have in our culture.
One of the ways that power is shown is how pervasive baseball lingo is in our vernacular. While we have strong taboos against bringing up certain topics with strangers — told not to talk religion or politics — you're usually on safe ground with "How about them Sox?"
Dozens of common expressions trace their roots back to the diamond. Major League Baseball has gone so far as to produce a glossary for rookies. The "fan's guide to commonly used terms" runs from ace, alley and around the horn — to wheels, whiff and yakker. How many of those terms can you identify?
Granted, most folks will never use "can of corn" to mean anything other than what you can get at a grocery store. But we all know what it means to hit a home run, and what happens when you get three strikes.
In a great column last week, former outfielder and now author Doug Glanville wrote: "I have always enjoyed how baseball can be so powerful in connecting people from different places; that the game makes everyone speak the same language."
Speaking the same language? That's a great starting point for bringing us together when we have to talk about harder topics than the pennant race.
Do you agree that baseball has a powerful unifying influence?
Got favorite baseball terms you love tossing around during the season?
What's your fondest memory of attending a baseball game?
ABOUT TERRY GALLAGHER: Terry is the Communications Director of the Ecology Center of Ann Arbor. Terry worked for two decades in higher education before moving to the Ecology Center. He is an expert in using media to connect and strengthen diverse communities.