Quick tips to keep you safe online with Kristin Judge, Center for Internet Security
Column:

Mobile devices and the policy discussions surrounding them

Posted on Thu, Sep 13, 2012 : 11:30 a.m.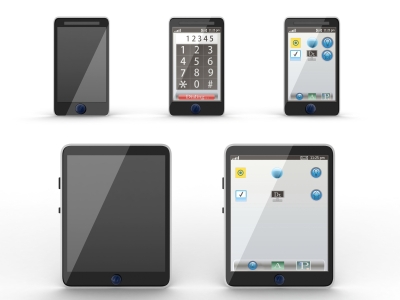 Free image courtesy of FreeDigitalPhotos.net
Bring your own device (BYOD) is a hot topic. As I helped my son prepare for his first day of high school, I asked him if he needed to bring a calculator. His response was, "Mom, we are a BYOD school now. I have my phone."
Although a smart phone doesn't replace a graphing calculator yet, the point was well made. We are talking about mobile devices in new ways all the time.
According to Wikipedia, terms like "bring your own technology" (BYOT) and "bring your own app" (BYOA) are terms being used in a similar fashion. In Europe, "bring your own behaviour" (BYOB) could soon replace the former BYOB (Bring your own beverage) we commonly put on invitations to a picnic. "Bring your own behaviour" covers a device and its software like the web browser, media player, antivirus and word processor.
As we have discussed before, it is important to have a plan for online safety. Recently, I wrote about having an online safety plan for home and business. Having policies in place to deal with mobile devices is also important.
BYOD can be an effective way to communicate and get work done, both at home and at school. However, it is important to understand the risks and how to protect against them. Many mobile devices store vast amounts of data, making them vulnerable to unauthorized access and data loss. In addition to data loss, mobile devices carry the risk of introducing malware (viruses) that can be used as a platform for malicious activity.
The Federal Chief Information Officer Council has recently published a document that outlines case studies detailing BYOD pilots in the federal government along with sample policies that can be adopted or adapted depending on the work environment. Bring Your Own Device: A Toolkit to Support Federal Agencies Implementing Bring Your Own Device (BYOD) Programs is a 43-page guide that can be used by schools, businesses and local government for dealing with BYOD issues.
In addition to the use and safety of mobile devices at work and school, using mobile devices in flight is an issue. The discussion about using a mobile device in the air is getting interesting. As a frequent flyer, I always wondered how my phone could impact a plane during take off and landing. It seems I am not the only one curious about policies for portable electronics on planes.
The Federal Aviation Administration is giving the public a chance to offer suggestions and feedback on policies pertaining to mobile devices on planes. The bottom line is that the FAA wants to "better assess whether more widespread use of portable electronic devices (PED's) during flight is appropriate."
Personally, I am going to give my feedback and encourage you to do the same. Isn't it wonderful that the Internet provides a simple tool to give feedback on such an issue? Don't worry, you can also send feedback in a paper envelope if that is your preference.
To read more about the request for feedback, visit:
Federal Register - Federal Aviation Administration Passenger Use of Portable Electronic Devices on Board Aircraft.
Send comments identified by docket number FAA-2012-0752 using any of the following methods prior to Oct. 30:
Email: Submit your comments via email to PEDcomment@faa.gov.
Federal eRulemaking Portal: Go to http://www.regulations.gov and follow the online instructions for sending your comments electronically.
Mail: Send comments to Docket Operations, M-30; U.S. Department of Transportation, 1200 New Jersey Avenue, SE, Room W12-140, West Building Ground Floor, Washington, DC 20590-0001.
Hand Delivery or Courier: Take comments to Docket Operations in Room W12-140 of the West Building Ground Floor at 1200 New Jersey Avenue, SE, Washington, DC, between 9 a.m. and 5 p.m., Monday through Friday, except Federal holidays.
Fax: Fax comments to Docket Operations at 202-493-2251.
This is certainly a topic that will not be going away soon, and we will continue to discuss here as new resources or issues come up.
Today's Quick Tip:
Understand the issues related to bringing a personal electronic device into the workplace or school setting.
Check the BYOD polices in your work or school to be sure you are following them.
If your work or school does not have a BYOD policy, suggest they check out the resources in this article.
To get more great information about staying safe online, including access to free monthly newsletters, webcasts and more, visit the Center for Internet Security at www.cisecurity.org. Stay tuned for our next chat!