Quick tips to keep you safe online with Kristin Judge, Center for Internet Security
Column:

Internet Scams of 2011, Part 5: Auto-auction fraud

Posted on Thu, Jul 19, 2012 : 11 a.m.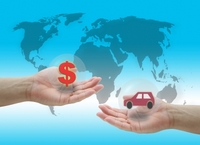 Image: FreeDigitalPhotos.net
This is the last of a five-part series discussing the most common online scams Americans reported to the Internet Crime Complaint Center in 2011. So far, we have covered FBI impersonation, work-from-home, romance and loan intimidation scams.
In 2011, victims reported a total loss of over $450 million dollars! The value of time spent to clean up the aftermath and the emotional costs are not considered in that figure.
Online scams are a serious issue affecting millions of Americans, and we can do something to minimize this growing trend. Awareness and education activities, such as sharing this column with people you care about, can make the difference. The information needed to keep you and your family safe is readily available; we just need to start the conversation.
The last scam in this series is auto-auction fraud. Back in the olden days, like 1995, ads for cars were placed in the want ads of the local newspaper or car trade magazine. Now online auction sites are popular places to buy everything from clothes to cars.
Similar to the other popular scams, there are two central themes to keep in mind when dealing with auto-auction fraud: (1) If an offer seems to good to be true, it probably is; and (2) Never send money to someone you have not met in person.
In 2011, the Internet Crime Complaint Center (IC3) received 4,066 complaints from victims of auto-auction fraud. The total financial cost to these victims was more than $8 million, with the average loss being $2,000 per victim. The calls reporting these scams averaged two per hour.
IC3 is a partnership between the FBI and National White Collar Crime Center that started in 2000, "To serve as a vehicle to receive, develop and refer criminal complaints regarding the rapidly expanding arena of cyber crime." The information they gather also gives them the ability to understand the most common scams and create public service campaigns designed to educate the public.
Let's take a look at how an auto-auction fraud shapes up. Criminals misrepresent themselves as either Kelley Blue Book agents or possibly a person moving out of town and needing to sell a car quickly before they leave. Like other scams, the criminal sets up a persona that helps them appear legitimate.
The price for the vehicle is usually at a great discount, too good to pass up. When a buyer shows interest in the vehicle, they are asked to send a deposit to a third party to hold while the inspection takes place. Unfortunately, there is no legitimate third party. Once the scammer collects the deposit, the victim is left without their money or a car.

Today's Quick Tips:
Today's tips come directly from an IC3 Intelligence Note titled, "Automotive Brand Hijackers Use False Protection Claims and Live Chat to Lure Online Auto Shoppers," prepared on Aug. 15, 2011.
Automotive shoppers should exercise due diligence before engaging in transactions to purchase vehicles advertised online. In particular, shoppers should be cautious of the following situations:
Sellers who want to move the transaction from one platform to another (for example, Craigslist to eBay Motors).
Sellers who claim that a buyer protection program offered by a major Internet company covers an auto transaction conducted outside that company's site.
Sellers who push for speedy completion of the transaction and request payments via quick wire transfer payment systems.
Sellers who refuse to meet in person, or refuse to allow the buyer to physically inspect the vehicle before the purchase.
Transactions where the seller and vehicle are in different locations. Criminals often claim to have been transferred for work reasons, deployed by the military, or moved because of a family circumstance, and could not take the vehicle with them.
Vehicles advertised at well below their market value. Remember, if it looks too good to be true, it probably is.
If you suspect an Auto-Auction Fraud, contact IC3 at www.ic3.gov.
To get more great information about staying safe online, including access to free monthly newsletters, webcasts and more, visit the Center for Internet Security at www.cisecurity.org. Stay tuned for our next chat!