Quick tips to keep you safe online with Kristin Judge, Center for Internet Security
Column:

Create an online safety plan for your home

Posted on Thu, Aug 2, 2012 : 10 a.m.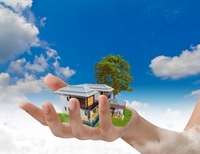 Protecting our family at home is serious business. Personally, my family has a full plan in place to keep us safe in the case of a house fire. We have a place to meet (the mailbox), a portable ladder in the closet on the second floor, smoke detectors with batteries that are changed every New Year, and a lightning rod in our side yard.
Many Americans are probably as prepared as our family in this case. Our children have also been taught the "Stop, Drop and Roll" routine in school.
In the 21st century, families need an online safety plan in place to protect their family from becoming victims. Just consider how safe we will be as a community when the messages for online safety are as commonplace in our lives as the messages around fire safety.
Putting an online safety plan in place can be a great opportunity to have dialogue with your family about communication, cyber bullying, privacy issues and other topics
Here are some suggestions that may work for your family:
1. Determine a central location for your computer so you can monitor your children's activities online. Use parental control settings to block access to inappropriate sites when needed.
2. Set parameters for acceptable online behavior and expectations. Clearly explain the rules and expectations regarding online behavior. Include issues such as cyber bullying, keeping personal information private (not posting it online), and treating people met online as the strangers that they are.
3. Develop a monitoring strategy. How will you assure your family complies with your "Acceptable Use Policy?" You may choose to monitor your family's online activities and let them know their activity is being monitored.
4. Develop strong passwords and change them every 60 to 90 days. Passwords should be changed periodically to reduce the risk of disclosure. The more critical the account, such as banking or email, the more frequently the password should be changed. Use a minimum of eight characters with a combination of upper and lower case letters, numbers and special characters. Have different passwords for each account for which you provide personal information. Do not re-use work passwords for any personal accounts.
5. Backup your information. Determine what needs to be saved, how frequently it needs to be saved, how to perform the backups, how to save the backups so you can restore information when needed, and to test the backups to make sure they work properly.
6. Get support. Before your computer crashes or gets infected with a computer virus, determine who is going to provide your support.
7. Dispose of old computers properly. When it's time to dispose of your computer or mobile device, make sure you have the tools and process to completely erase your information from it or physically destroy the hard drive. Properly disposing of your equipment can help thwart efforts to steal your identity. (Learn more about how to do this by visiting the Center for Internet Security at http://msisac.cisecurity.org/newsletters/2006-08.cfm)
Here are some technologies you can use to keep your family and computers, tablets, smartphones and other mobile devices secure:
To help select the right tools, check product ratings and reviews from well-known PC and consumer magazines.
1. Parental control software. As mentioned previously, you may choose to use parental control software. These programs can prevent access to inappropriate websites, limit the amount of time spent online, set a schedule for what time of day Internet use is permitted, limit access to games based on Entertainment Software Rating Board (ESRB) ratings and monitor instant messaging conversations.
2. Automatic updates. Set your computer to automatically update the latest security patches for operating systems and application software. This will minimize risk from hackers taking advantage of software vulnerabilities or bugs.
3. Security software. Ensure all computers have up-to-date security software on them. At a minimum, the security software should include anti-virus, anti-spyware, and a firewall. Newer products include functions to block downloads and access to and from malicious websites. Some browsers have safeguards built in, such as Internet Explorer's SmartScreen Filter that detects phishing websites and protects against downloading malicious software. For mobile devices, look for security software that allows you to locate a lost or stolen device and remotely erase it.
4. Wireless network. If you have a wireless network at home, be sure it is secure. Change the default password to a secure password for your router to prevent anyone from gaining access and disabling your security settings. You should also use a minimum of 128-bit encryption to make your network more secure. Choose WPA2 encryption over older encryption, such as WEP or WPA.
5. Change the name of your wireless network wisely. Use a name you can remember to identify your network, but choose a name that doesn't identify you or your family. For example, don't make your network name "Smith's home network." Check with your router vendor and Internet service provider for secure configuration instructions.
Today's Quick Tip:
Make online safety a priority for your family just like you do fire safety. Put together and discuss guidelines that can make safe Internet use a common family practice.
To get more great information about staying safe online, including access to free monthly newsletters, webcasts and more, visit the Center for Internet Security at www.cisecurity.org. Stay tuned for our next chat!