New lead paint law affects homeowners
Posted on Thu, Apr 22, 2010 : 6 a.m.
I'm hiring a company to paint my kitchen, and my neighbor told me that there is a new law on lead paint. Could you provide some insight on this law and if it impacts me? -Cheryl T., Ypsilanti
If your home was built before 1978, then your neighbor is 100 percent correct. As of April 22, 2010, a federal law requires all contractors who "disturb" lead base paint in homes, child care facilities and schools to become certified in providing a lead-safe work environment.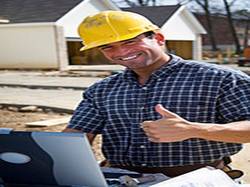 Photo by: 1sayruok123
The
EPA
law is called the Lead Renovation, Repair and Painting Rule (LRRP) rule and was enacted in 2008. As a result of this law, contractors are required to provide homeowners with certain information before work begins in your home on six square feet or more of painted surfaces for interior projects or more than twenty square feet of painted surfaces for exterior projects. The goal of this law is to protect homeowners and building owners and their inhabitants against the dangers of lead in paint, dust and soil.
The effects of lead-based paint can be dangerous and pose serious health concerns in children and, although rare, can even cause death if not properly contained during repairs and renovations. The rule requires contractors to become trained and certified as lead safe by the
EPA.
Contractors take an eight-hour training course offered by private training providers to become a certified renovator. The certification is valid for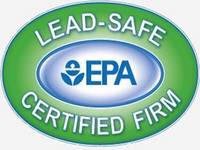 five years. If your home was built before 1978, you must be presented with a guide
Renovate Right: Important Lead Hazard Information for Families, Child Care Providers and Schools (PDF)
by a certified company before the work begins. This certification trains technicians on how to work on the interior and exterior of homes safely by containing lead dust before, during and after the job.
Many savvy homeowners do not realize that you can track an unsafe level of lead into your home from the paint chips, contaminated soils and dust from the bottom of your shoes! Keep in mind, the largest dangers of lead-based paint are the inhalation and oral consumption and are most dangerous to children under the age of six, including unborn children.
According to the EPA, the chances of your home having lead-based paint if built before 1978 from the EPA are as follows:
Age of Homes Percentage of Homes

Likely to Contain Lead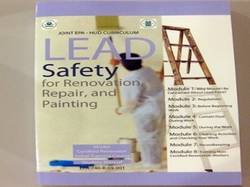 Photo by: LoneGunMan
Between 1960-1978: 24 percent
Between 1940-1960: 69 percent
Before 1940: 87 percent
For more information regarding lead safety please visit http://www.epa.gov/lead/.
Whether you're hiring a contractor or you're a do-it-yourselfer, this information can appear to be frightening and overwhelming. Don't let it be. As with most challenges in life, with the right education and planning, your "lead safe" project can be an exciting and risk-free home project.
Paul is a State of Michigan Licensed Builder. He serves as president and founding member of HandyPro Handyman Service and nationally franchised HandyPro International. Listen to Paul every Saturday at 11:00am on "It's Your Home, Let's Talk About It" WAAM Talk 1600AM. E-mail questions or comments to kpaul@handypro.com.