home & garden:

Continuing sneak peek of May 14 & 15 NARI Tour of Remodeled Homes

Posted on Sat, May 7, 2011 : 6 a.m.
Enjoy a sneak peek of three more homes being featured on this year's tour...
(This is the third post featuring homes in NARI's Tour of Remodeled Homes! Click here to see the first and the second.)
Whole House Remodel by Custom/Design Build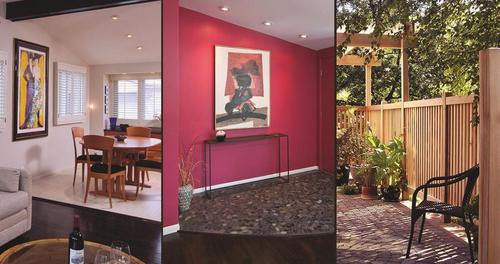 Photo provided by Custom Design/Build
Drawn to the concept that fully inhabiting a smaller footprint is the best way to live green, this homeowner began their journey by committing to the starter neighborhood they love. Their extensive makeover spanned 14 years and seven projects to transform this modest home into a tranquil and stylish retreat.
The remodel includes many special features, including:
Serene masterbath sanctuary with walk-in shower for two
Indoor/outdoor Great Room with private, Zen courtyard
Elegant cherry and black granite kitchen seamlessly expanded outward to adapt for larger gatherings
Lower-Level den, wine, wardrobe, bath and laundry spaces
Rain barrel system, urban gardens and paver landscaping
Drop by to learn how innovative and ecologically-minded design practices can help a "Not So Big" house live large!
First Floor Remodel with Kitchen and Master Bath by Michael A. Rogers Building & Home Improvement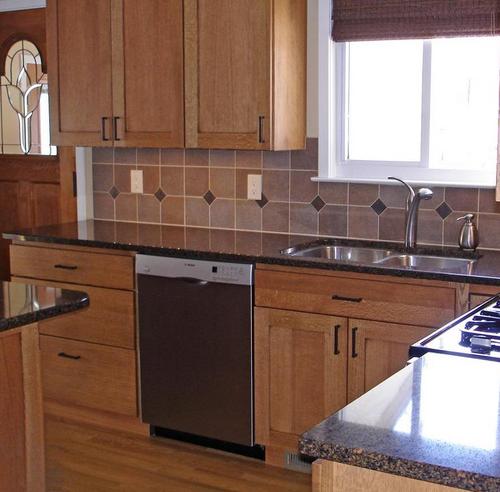 Photo provided by Michael A. Rogers Building & Home Improvement Inc.
With the help of designer Mary Mortensen and Bob Miller at Builder's Carpet Outlet, the majority of the first floor of this mid-century Cape Cod home was remodeled with an eye to staying true to the homeowners' eclectic taste.
In both the front room and new kitchen, antique beveled-glass French doors open to the conservatory. New red oak flooring, matching the original, was installed in the remodeled kitchen where you'll find new appliances and upscale plumbing fixtures. The Starmark chocolate-glazed Farmington quartersawn oak cabinets in both kitchen and master bath coordinate well with the Cambria Nottingham countertops.
The master bath space was created from a former bedroom. The carefully selected tile and impressive neo-angle shower enclosure make this bath a must-see. This remodel demonstrates how redesigning existing spaces can make a huge difference in a home's functionality.
Master Bedroom, Bath, Walk-In Closet and Kitchen by Cardea Construction Company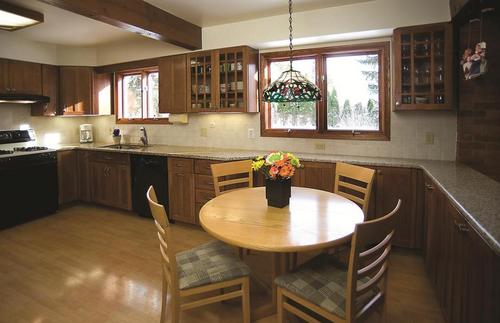 Photo provided by Cardea Construction
This colonial style home is alive now and a welcome refuge! The master bedroom became a master bedroom suite with a large walk-in organized closet and a larger-than-before bath. Painted European wallpaper and bamboo flooring are some of the unique finishes.
The renovated kitchen includes granite counters, Hickory cabinets, wood flooring. This is a must-see to learn how we gained work space and storage without enlarging the home.
Stay tuned for a peek into the other homes on the tour!
In the meantime, click here to download the 2011 Tour Guide or get more information about the tour.
Tickets are $10. Purchase tickets at any tour home. Tickets are valid for both tour dates and provide entrance to all tour homes.
NARI members represent a select group of 60 companies and individuals in Southeast Michigan identifying themselves as professional remodelers. NARI is a professional association whose members voluntarily subscribe to a strict code of ethics. Consumers may wish to search www.NARIsemich.org to find a qualified professional who is a member of NARI.