EVERYTHING ELDERLY
HEALTH:

Residents making the decisions at local senior community

Posted on Mon, Jun 11, 2012 : 5:57 a.m.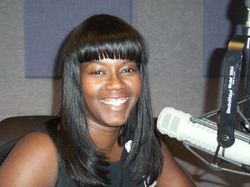 We have such awesome caring people working with seniors in our local area. We were fortunate to have two of them on the radio show this past weekend.
Karis Jones is the administrator at the Sanctuary at St. Joseph's Village. This senior community has 94 apartments providing independent and assisted living. The facility is on the campus of St. Joe's Hospital.
Karis works to make sure "sanctuary happens each and every day" within her community. This means creating an experience for elders and their families that celebrate their lives up to this point and making sure they continue to thrive.
It is very much a person-centered approach. The commitment of the full staff is to serve the residents, always listening to their needs. It's all about the residents, honoring and respecting their preferences.
The residents are allowed to do as much of the decision making as possible. Every Tuesday, they meet with the chef and decide on the menu for the following week. The residents also make decisions on the activities offered and the outings scheduled.
This approach keeps the residents more actively involved in their lives and improves their quality of life at the community. As Karis pointed out, decision making by the residents tends to also reduce the number of complaints (or "gifts" as Karis calls them).
The residents at the Sanctuary have a choice of two dining rooms. They use a fresh food approach to their cooking. There is no opening of packages, and the mashed potatoes are made in the kitchen starting with real potatoes. They are even growing some food very locally at the St. Joe's garden. The residents also decided what to plant.
To hear our 13-minute discussion, click the audio link:
To get in touch with Karis or the Sanctuary at St. Joseph's Village, call 734-712-1600 or visit the website trinityseniorsanctuary.org.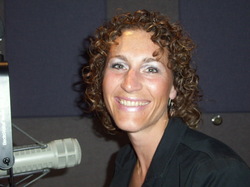 Photos by Sheila Doeden
We love to promote exercise on the show, so we were pleased to have Leah Tanton join us. Leah is an exercise physiologist and the owner of In Home Total Fitness. Her company provides personal training in the comfort of your own home. As Leah stated, some people just don't want to use a fitness center — it may be intimidating or simply not convenient.
Leah is a certified health fitness instructor through the American College of Sports Medicine (ACSM). She tells us "our bodies are miraculous and efficient machines, and if we take care of them, they will last a long time".
Seniors may have trouble getting started on an exercise program. They may feel overwhelmed and unsure how to begin. Those with disabilities may feel resigned to accept their current state. Leah encourages people to "fight back, don't accept it, it is possible for most people to get to where you want to be."
It doesn't take hours of exercise every day to get in shape. For example, the ACSM guidelines call for 150 minutes of weekly moderate-intensity activity. That could be 30 minutes five times a week. Leah says you can walk at a nice speedy pace a few times a week and do an exercise for each major muscle group as well.
Fall risk is a major concern for seniors. Most hip fractures are caused by falls. Being fit can significantly reduce your risk. By exercising, you are improving your strength and balance.
Leah does free in-home consultations. She tests current fitness levels, sets up goals and an exercise program. Once started, most people can follow the plan on their own.
To listen to this 13-minute talk, click the audio link:
To get in touch with Leah or In Home Total Fitness, call 989-245-7750 or visit the website inhometotalfitness.weebly.com.