EVERYTHING ELDERLY
HEALTH:

Preventive medicine is an important, easy choice

Posted on Mon, Jul 16, 2012 : 5:57 a.m.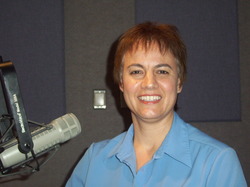 Being proactive and taking care of yourself right now is a much better plan than waiting to get medical care after you've become sick. That message was shared by Dr. Jane Klaes of IHA Ann Arbor Family Medicine on the radio program this past weekend. IHA is one of the largest multi-specialty groups in Michigan, with more than 1,100 staff members in 35 locations across southeast Michigan.
Dr. Klaes emphasized how she works with her patients to look ahead and try to prevent health issues before they happen. It's much easier to prevent a disease or deal with its earliest stages rather than experience a major health condition.
Screening tests can be very effective, although it's important to understand the risks of each test compared with the benefits that test provides. Colon cancer screenings are generally recommended from age 50 to 75, every 10 years. This is usually a colonoscopy, which Dr. Klaes says, "is one of the best screening tests, finding cancer at a very early stage."
Mammograms should begin between age 40 and 50 and should continue as long as life expectancy is five years or greater. Pap smears are another useful screening test, although the current recommendation is they are no longer necessary every year; every three to five years is sufficient. Prostate cancer screenings are more controversial, with studies indicating these tests may cause more harm than good. Dr. Klaes recommends talking with your physician to better understand your risks and benefits.
With summertime upon us, it's important to prevent skin problems, and that means adequate sun protection. With new regulations this year, the sunscreen you purchase should state "broad spectrum protection," meaning it provides both UVA and UVB protection.
Seniors are also often concerned about potential memory loss. To mitigate this risk, Dr. Klaes suggests 30 minutes of moderate daily activity (a morning walk) and eating lots of fruit and vegetables, whole grains and healthy nuts.
To hear this 14-minute discussion, click the audio link:
To get in touch with Dr. Klaes or IHA, call 734-761-2581 or visit their website ihacares.com.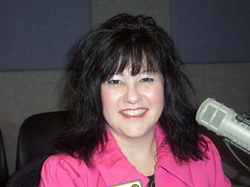 Photos by Sheila Doeden
Dianna Huckestein joined our discussion next. Dianna is the vice president of marketing and communications for Evangelical Homes of Michigan. This organization has been around for 133 years and is a terrific local provider of services and solutions for older adults.
Evangelical provides a full continuum of care including independent living, assisted living, and skilled nursing care. Added to that is a full spectrum of home-based services.
Dianna talked about providing assistance where their clients want to be, and if that's at home, Evangelical will help people stay at home. Their LifeChoices membership program provides a vast array of services and protects for potential future needs as health conditions change, including consulting on necessary home modifications.
Evangelical will open their new Redies Center for Rehabilitation and Health Living this fall. The center is conveniently located in Saline right next to Evangelical's current skilled nursing and rehab facility, and attached to St. Joe's Saline facility. This new center will provide considerably more rehab gym space, an exercise pool, and private rooms — all focused on rehabilitation services that facilitate a quick and safe return home.
Dianna shared about their Adult Day program where individuals with memory loss can spend the day in a nurturing secure environment. They use the "Best Friends" approach, focusing on the abilities of those participating, whatever they can still do.
We also learned about their Church Ambassador program, affiliated with United Church of Christ. Evangelical is working with local churches to provide information resources to better ensure elderly parishioners understand their care options. This program will also sponsor a flu clinic this fall.
To listen to this 13-minute talk, click the audio link:
To contact Dianna or Evangelical Homes of Michigan, call 734-239-5108 or access their website: ehmchoices.org.