EVERYTHING ELDERLY
HEALTH:

Medical skilled home care provides continuing recovery in the comfort of home

Posted on Mon, Aug 13, 2012 : 5:57 a.m.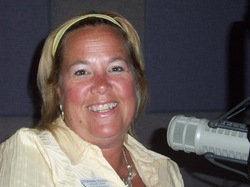 We learned the full benefits of in-home medical care on the radio show this past weekend. Stephanie Gooden, a good friend and an account liaison with Heartland Home Health Care and Hospice, described in-home skilled care.
Heartland Home Health Care helps their patients continue their recovery process in the comfort of their own home. Their in-home staff includes registered nurses, physical therapists and occupational therapists, as well as additional services such as their infusion (IV) program. Their patients are generally returning home from the hospital or coming out of a rehabilitation facility.
These individuals continue to rehab and fully recover while enjoying the greater independence of being home. Stephanie talks with patients and families to understand their goals, and then care plans are customized to meet those objectives. Services are usually covered by Medicare or most health insurance plans.
We talked about hospice and what it is and isn't. Hospice is for those in their later stage of life. It's about pain management and symptom management, providing services and support for the patient and family. Hospice care is about maximizing quality of life, making the most of the time you have left. As Stephanie said, "It's not about dying; it's about living, doing the things you enjoy."
Hospice care does not mean you can no longer receive medical treatment. You don't have to sign a Do Not Resuscitate directive, and you don't have to give up hope. If you have medical issues not related to your hospice diagnosis, you can receive full treatment including in-hospital care. Family support services include bereavement counseling for up to 13 months after your loved one passes.
To hear our 13-minute conversation, click the audio link:
To get in touch with Stephanie or Heartland Home Health Care and Hospice, call 888-427-6772 or visit their website hcr-manorcare.com.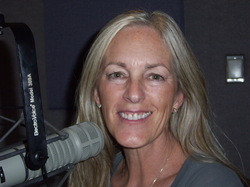 Photos by Sheila Doeden
We were next joined by another good friend Tamara Sutton, the director of coaching services at Peaceful Crossings. This company provides a wide range of services, including how to better express and celebrate your life or that of a loved one.
Peaceful Crossings also helps people get organized for what will eventually happen to all of us, end of life. Having all important documents in one place can really help a family in what is already a stressful time.
Tamara discussed five workshops they are presently offering. There is a workshop for those grieving that includes learning coping mechanisms, how to communicate, and importantly group support to hear from others that have also had a loss.
There is a support workshop for people helping those that are grieving. You learn what to say and what not to say. This is an ideal class for those wanting to support someone in their grieving process. At the heart of it all, there is a workshop for the person that is transitioning. The focus is entirely and completely about this individual. The period at the end of life can be a very intimate time when we can engage family members and friends at deeper levels. As Tamara said, "A re-prioritization happens, the petty issues fall away, and the stuff that really matters get discussed."
Another seminar is for those supporting the person transitioning. It's about listening and really hearing what's being said. These individuals need to be totally focused on the person nearing end of life.
The fifth workshop is for professionals (such as clergy or social workers) who would like to get more comfortable dealing with end of life transitions.
To listen to this 13-minute talk, click the audio link:
To get in touch with Tamara, Peaceful Crossings, or to get more information on the workshops, call 888-732-2346 or access the website peacefulcrossings.com.