Daily Dose of Health News with poll:

Head lice pesky? Yes, but not an excuse to miss school, pediatric physician group says

Posted on Thu, Jul 29, 2010 : 1:03 p.m.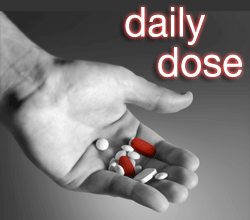 Here's a look at some of the top health news being talked about around the U.S. and the world today:
• Head lice appear to be getting harder to get rid of than in years past as they build up resistance to the old methods of getting rid of them, according to the American Academy of Pediatrics and reported in the Wall Street Journal. The academy recently also said children shouldn't be kept home because of lice because, while it may be a nuisance, it is not a health threat.
• It's believed hoarding could be on the rise, with estimates that people who hold on to possessions to extreme levels make up 2 percent to 5 percent of the population, CNN reported.. The issue has been brought to attention more recently after Illinois firefighters had to cut a hole through the roof of a home to get to a deceased 82-year-old woman because the doors and windows were blocked from items she'd hoarded. University of Michigan co-director of the Trauma, Stress and Anxiety Research Group weighed in, saying hoarders could be motivated by utilitarianism.
• There's more support for focusing solely on chest compressions during cardiopulmonary resuscitation, or CPR, it's being reported by NPR. New studies published this week in the New England Journal of Medicine say teaching laypeople to keep pushing on the chest to keep the blood flowing works as well with traditional CPR, which has included mouth-to-mouth resuscitation.