faith:

Jewish Federation sponsors program on Christian-Jewish relations in the Holy Land

Posted on Wed, Mar 28, 2012 : 5:40 p.m.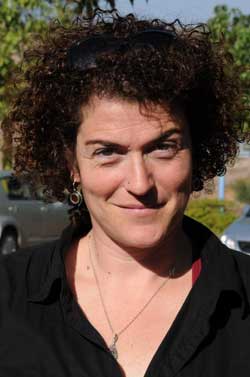 The Jewish Federation of Greater Ann Arbor will be hosting Hana Bendcowsky, program director of the Jerusalem Center for Jewish Christian Relations, on Monday, April 2 at 8 a.m. at the Jewish Community Center, located at 2935 Birch Hollow Drive.
The Jerusalem Center for Jewish Christian Relations is concerned with all aspects of the encounter of Jews and Christians in the Holy Land today. For the first time in two millennia, an empowered Jewish majority comes face-to-face with vulnerable Christian communities with a long history as minorities.
The encounter is complicated by the fact that the national identity of the majority of local Christians is locked in conflict with the national identity of the majority of Israeli Jews. Palestinian Arab Christians and Israeli Jews are both engaged in a search for a meaningful communal identity that takes into account a mixture of historical, political, social, cultural and religious factors that are difficult to disentangle.
Ms. Bendcowsky will discuss the Christian communities in the Holy Land and the Middle East as well as Christian-Jewish relations in Israel. A light breakfast will be served.
Please RSVP before Monday morning to David Shtulman at david@jewishannarbor.org.