Ann Arbor's Zack Pearlman to appear on 'Workaholics' and 'Community'
Posted on Wed, Feb 6, 2013 : 1:34 p.m.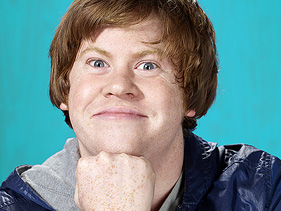 Pioneer High grad Zack Pearlman - star of the film "The Virginity Hit" and MTV's (canceled) "The Inbetweeners" - will appear on the Comedy Central show "Workaholics" on Wednesday, Feb. 6 at 10 p.m.

Pearlman said he plays "a future Columbia University roommate of a popular character from season 2 (played by Charlie Saxton) and my co-star from 'The Inbetweeners,' Mark L. Young (who played Neil). We lead the underground high school betting ring at Rancho Cucamonga High School. The 3 boys (Anders, Adam and Blake) get caught up in betting on high school sports and after losing, put it all on the line for one game."

Pearlman's appearance on the NBC comedy "Community," meanwhile, is slated to air in March. Stay tuned for more specifics as the air date draws closer.