Water Hill Music Fest announces 2013 date
Posted on Fri, Feb 8, 2013 : 2:18 p.m.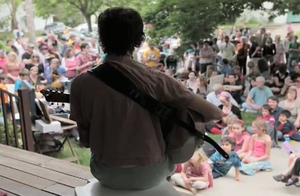 Chris Asadian | AnnArbor.com file photo

The Water Hill Music Fest has announced the date for its third year: Sunday, May 5, from 2-6 p.m.

The festival is a unique event in which residents of one neighborhood play music on their front porches on a single afternoon while listeners stroll from one performance to another. Created and organized by Paul Tinkerhess, it became an immediate hit upon its 2011 debut. It takes place in Ann Arbor's Water Hill neighborhood, northwest of Main and Miller.