U-M prof's book, 'How to Be Gay,' gets some good press in The New York Times
Posted on Mon, Aug 13, 2012 : 10:30 a.m.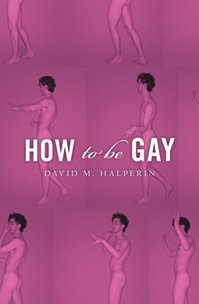 "How to Be Gay," a new book by David M. Halperin - a professor of the history and theory of sexuality at the University of Michigan - recently got some positive coverage by way of a New York Times review by Dwight Garner.

Halperin, inspired by a 2000 U-M course he created titled "How to Be Gay" (which sparked some controversy), argues in his book that "'Gayness' is not a state or condition. It's a mode of perception, an attitude, an ethos: in short, it is a practice." According to Garner, "the great value of traditional gay male culture, (Halperin) further posits, perhaps even more challengingly, 'resides in some of its most despised and repudiated features: gay male femininity, diva worship, aestheticism, snobbery, drama, adoration of glamour, caricature of women and obsession with the figure of the mother.'"

Though the reviewer calls the book "disheveled and sprawling" and notes the academic nature of the prose, he also praises Halperin's analysis of a pivotal scene in Joan Crawford's "Mildred Pierce," and his discussion of how gay men often find more resonance in straight cultural artifacts than in gay ones.