Two recent WCC students win Michigan Emmy Awards
Posted on Fri, Jul 13, 2012 : 11:22 a.m.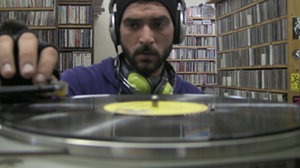 Two recent Washtenaw Community College students won Michigan Emmy Awards at a ceremony in June.

Jeremy Liesen won an editing award for his 6 minute film, "Listen," which chronicles the small events of an ordinary day in Ann Arbor; and Shawn Jackson's one minute public service announcement, "Fracking," focusing on the controversial method for extracting natural gas from rock, earned a prize in the non-news program category.

The Michigan Emmys are sponsored by the Michigan chapter of the National Academy of Television Arts and Sciences, and WCC students competed against other college and university students from around Michigan.

Liesen came to WCC from Linden, Michigan, and earned a certificate in sound engineering and music production. "Listen" was shot in October 2010, and it premiered at the 2012 Ann Arbor Film Festival.

LISTEN from Jeremy Liesen on Vimeo.

Jackson - who has transferred to the University of Michigan - found his film's subject after his parents, who live in Manchester, were approached by a drilling company about selling the mineral rights to their land.

Other WCC Emmy nominees were: Erin Curd (Cosens) for "Mousie," non-news program; George Pariseau for "Unframed," non-news program; and Garrett Sammons for "Red Snapper," cinematography.