Tonight at Top of the Park: Rock the Mall, beer tasting, photo night and more
Posted on Tue, Jun 19, 2012 : 5:59 a.m.
Tonight is Day 4 of Top of the Park, the popular, free (donations welcome) outdoor happening featuring music, movies, kicking back, running into friends, and a variety of other attractions.
Each day in cooperation with the Ann Arbor Summer Festival—which presents Top of the Park as well as main-stage ticketed events—AnnArbor.com is publishing a rundown of the night's happenings. Here's an overview of tonight's schedule, followed by a more detailed look at the events and attractions:
OVERVIEW

6:30-8 p.m. - KidZone
6:30 - 8 p.m. - Tasting Tuesday
6:30 - 8 p.m. - Photo night at the Roots Lounge
6:30 p.m. - Rock the Mall - teen music competition
10 p.m. - Movie: "Sherlock Holmes: A Game of Shadows"

ENTERTAINMENT DETAILS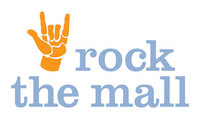 Rock the Mall - 6:30 p.m.
Rock the Mall is a teen music competition designed to support a new generation of musicians by offering young artists an opportunity to perform at the festival as well as educating them about the music business. The winner of the one-night competition, determined by a panel of guest judges along with online votes from community, will receive an artist development prize package with the tools necessary to take their musical aspirations to the next level. This grand prize includes access to and services from a dream team of Ann Arbor's leading creative professionals and industry insiders, including a photo shoot and promotional images by Benjamin Weatherston; in-studio performance and interview on WCBN; and a headlining show at The B‐Side, the Neutral Zone's concert venue. WEMU's Brad McNett hosts. The winner will be announced at Top of the Park on Sunday, July 8, the closing night of the 2012 season.
Movie: "Sherlock Holmes: A Game of Shadows" - 10 p.m.
2011. Running time: 129 minutes. Rating: PG-13. Directed by Guy Ritchie.
Robert Downey Jr. reprises his role as the world's most famous detective, Sherlock Holmes, and Jude Law returns as his formidable colleague, Dr. Watson. There is a new criminal mastermind at large - Professor Moriarty (Jared Harris) - and not only is he Holmes' intellectual equal, but his capacity for evil, coupled with a complete lack of conscience, may actually give him an advantage over the renowned detective.
OTHER ATTRACTIONS
Photo night at The Roots Lounge, presented by AnnArbor.com
Stop by The Roots Lounge, a new feature at the festival this year, presented by AnnArbor.com. With free public WiFiavailable through 20/20 Communications, it's a place where you can post, share, tweet, read or just relax, listen and enjoy.
Tonight it's Photo Night. Join in the fun as AnnArbor.com's photo journalists will take your picture and include it in an online photo gallery. All participants will be entered for a chance to win 2 tickets to
Pilobolus
, performing June 24 at The Power Center. Stop by between 6:30 and 8 pm. Smile!
ticket giveaway rules
Tasting Tuesday - 6:30-8 p.m.
Learn about beer varietals and the brewing process in this craft beer sampling on Tuesdays at Top of the Park. For a $15 tasting fee, attendees can sample multiple beers of each evening's featured microbrews.
KidZone - 6:30-8 p.m.
As described by the festival, "An interactive area for our youngest concert-goers, the Kidzone tent provides a fun and safe area for children and their parents to discover and explore a wide variety of hands-on activities with different community partners. From getting temporary tattoos, creating homemade instruments, or jamming out rock band style, KidZone offers different nightly activities for families at Top of the Park."
Top of the Park takes place in front of the Rackham Building on East Washington Street. In addition to the daily entertainment, a variety of local food vendors will also be on hand each night. For more information, see the
Summer Festival website
, and watch AnnArbor.com for
complete coverage of festival events
.
View Larger Map