event preview
with video:

Tonight at Top of the Park: Pop from Khalid Hanifi and Taylor Fernandez, R&B from the Saints of Soul and Brother Joscephus

Posted on Fri, Jul 6, 2012 : 5:25 a.m.
Tonight is Day 19 of Top of the Park, the popular, free (donations welcome) outdoor happening featuring music, movies, kicking back, running into friends, and a variety of other attractions.
Each day in cooperation with the Ann Arbor Summer Festival—which presents Top of the Park as well as main-stage ticketed events—AnnArbor.com is publishing a rundown of the night's happenings. Here's an overview of tonight's schedule, followed by a more detailed look at the events and attractions:
OVERVIEW

5-8 p.m. - KidZone - kids activity tent
5 p.m. - Taylor Fernandez (acoustic pop)
6 p.m. - Khalid Hanifi (indie pop)
7 p.m. - The Saints of Soul (funk/pop)
9 p.m. - Brother Joscephus & the Love Revival Revolution Orchestra
11 p.m. - DJ Joey D

ENTERTAINMENT DETAILS

Taylor Fernandez - 5 p.m. (on the Grove Stage)
Taylor Fernandez is a 15-year-old singer/songwriter from Grand Ledge whose clear, powerful vocals and simple, melodic arrangements on guitar and keyboard have been impressing audiences statewide for the last four years.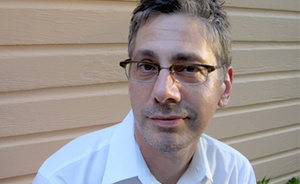 Khalid Hanifi - 6 p.m. (on the Grove Stage)
After two decades recording with the bands The Maypops, Map of the World, and Kiss Me Screaming, Ann Arbor's Khalid Hanifi has struck out on his own as an indie rock composer and performer known for his carefully constructed pop songs, solid vocal stylings, and broad musicianship.
Performing since: 1982
Home base: Ann Arbor
Style of music: Songs
Band name backstory: Named at birth, or thereabouts.
Day jobs: Yes
Favorite road food: Tangerines
Favorite stage outfit: Shoes
Musical hero: Willie Joe Duncan
Website:
khalidhanifi.com/
Myspace:
www.myspace.com/khalidhanifi
The Saints of Soul - 7 p.m.
The Saints of Soul return to Top of the Park for a smokin' hot celebration of classic soul, Motown, R&B and funk.
Brother Joscephus & the Love Revival Revolution Orchestra - 9 p.m.
Since 2007 Brother Joscephus and the Love Revival Revolution Orchestra has been on a musical mission to make the world a more righteous, loving place. The two main visionaries of this 12-piece explosion of love - Brother Joscephus and his eccentric cohort, the Righteous Reverend Dean Dawg - dip heavily into a gumbo rich with New Orleans rhythms, old school soul, classic rock stylings and feel-good gospel music.
After Dark: DJ Joey D - 11p.m. (in The Grove)
After Dark puts a new "spin" on festival moonlighting. Every Friday and Saturday night, The Grove at Top of the Park hosts a late-night chill lounge after the stage bands stop playing.
Name: Joe Dimuzio or 'DJ Joey D' Performing Since: 2009 Home Base: Southfield Style of music: Disco Stage outfit: Anything you can dance in Musical heroes: Prince, Larry Levan, David Mancuso
OTHER ATTRACTIONS
The Roots Lounge, presented by AnnArbor.com
Stop by The Roots Lounge, a new feature at the festival this year, presented by AnnArbor.com. With free public WiFi available through 20/20 Communications, it's a place where you can post, share, tweet, read or just relax, listen and enjoy. And if your smartphone or tablet runs out of juice, stop by and use the free charging station.
Tonight visit with Ann Arbor's 107one's personalities as they host the stage performances in the adjacent Grove from 5-7 p.m. After 11 p.m., stop by After Dark as DJ Joey D turns up the heat in The Grove and get your complimentary AnnArbor.com glow bracelet in The Roots Lounge.
KidZone - 5-8 p.m.
As described by the festival, "An interactive area for our youngest concert-goers, the Kidzone tent provides a fun and safe area for children and their parents to discover and explore a wide variety of hands-on activities with different community partners. From getting temporary tattoos, creating homemade instruments, or jamming out rock band style, KidZone offers different nightly activities for families at Top of the Park."
Top of the Park takes place in front of the Rackham Building on East Washington Street. In addition to the daily entertainment, a variety of local food vendors will also be on hand each night. For more information, see the
Summer Festival website
, and watch AnnArbor.com for
complete coverage of festival events
.
View
Summer Festival Top of The Park 2012
in a larger map