movie review
metro times:

'The Dictator' a step back for Sacha Baron Cohen

Posted on Fri, May 18, 2012 : 12:48 p.m.
The Dictator
Now showing at Quality 16, Showcase, Brighton
Review by Corey Hall of the Metro Times
Grade: B-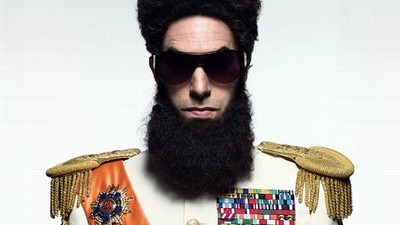 Sacha Baron Cohen has always danced on the knife-edge of comedy, and with a style that is half acerbic brilliance and half idiotic slapstick, eventually he was bound to slip and stab himself on his own sharpness. Not that "The Dictator" is a career disembowelment, but numerous small chinks do appear in what once seemed to be an invulnerable exterior.