CALENDAR OF EVENTS
Happening Today:

Take Mom to tea or a concert ... or gross her out at an eyeball dissection

Posted on Sun, May 13, 2012 : 5:58 a.m.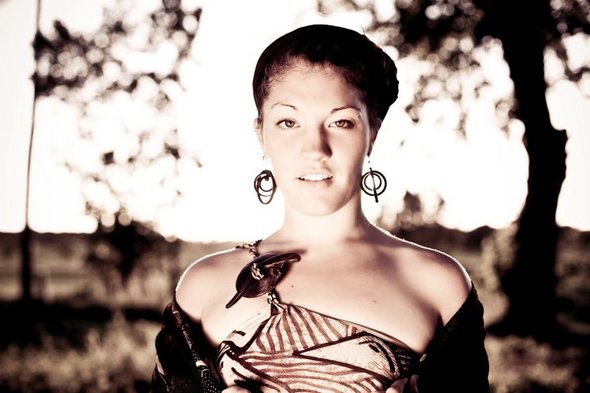 Courtesy photo
MOTHER'S DAY
Take Mom to "Mother's Day Tea" at the TeaHaus. 10 a.m. and 1 and 4 p.m. A full English tea with finger sandwiches, scones, and dessert. Reservations required by emailing lisa@teahaus-annarbor.com or calling 734-622-0460. $28. The TeaHaus is at 204 N. 4th Ave., Ann Arbor. 734-622-0460.
MOTHER'S DAY
Enjoy a "Mother's Day Outing" at the Ann Arbor Artisan's Market. Drop in anytime between 11 a.m.-3:30 pm and get a free Italian ice, a flower and a chocolate for Mom. Kids can make a card and write a story about Mom. Plus, you get to shop with your mom at a great Ann Arbor market! Free admission. The Market is at 315 Detroit St., Ann Arbor. 734-913-9622.
MUSIC
Hear jazz with the Ellen Rowe Trio at a special "Mother's Day Concert Celebrating Mary Lou Williams and Marian McPartland" at the Kerrytown Concert House. 2 p.m. Take a behind-the-scenes look at the foundations of jazz with insight from the Trio. $25/ Assigned rows 1-2; $15/ Assigned rows 3-5; $10/ General admission; $5/ Students. The KCH is at 415 N. Fourth Ave., Ann Arbor. 734-769-2999.
MUSIC
The Ann Arbor Concert Band will present a "Spring Dance" at the Michigan Theater. 2 p.m. The concert will feature music from Ives, Ginastera, Marvin Hamlisch and more. $10/ adults; $5/ students, senior citizens. Children 12 and under get in free. The Michigan is at 603 E. Liberty St., Ann Arbor. 734-668-8397.
SCIENCE
Maybe you've done the Mother's Day stuff and want to do something different. Or maybe your mom isn't like everyone else's mom. In that case, head to the University of Michigan Museum of Natural History for an "Eye Dissection." 3 p.m. A cow's eye will be dissected to take a closer look at the organ that helps us see the world. Learn the parts of the eye and how they work together to illuminate our sight. Museum entry is free; donations appreciated. The museum is at 1109 Geddes Ave., Ann Arbor. 734-764-0478.
MUSIC
See Abigail Stauffer at the Ark. 7:30 p.m. If you've been wondering where Michigan songwriting is going, look no further than tonight's show. A former linguistics major from the University of Michigan, Abigail Stauffer brings all of her varied experiences to the stage. $15. The Ark is at 316 S. Main St., Ann Arbor. 734-761-1800.