WICZ.com:

Starkid's 'A Very Potter Musical,' born at U-M, staged in Binghamton without permission

Posted on Mon, Jul 9, 2012 : 11:22 a.m.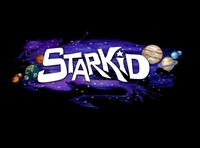 According to New York-based Fox station WICZ, a group of Binghamton high school and college students are staging - for the second time - a fundraiser production (for Binghamton's Humane Society) of the viral stage musical hit, "A Very Potter Musical," which was an original work created by University of Michigan students in 2009.

Starkid - the production company formed by the former U-M students involved with "AVPM" - is less than pleased, not only because the Binghamton group didn't seek permission to do the show, but because Starkid has been careful to avoid anything that might open them up to litigation related to copyright issues.

"AVPM" - which starred, and had music written by, "Glee" star Darren Criss - has managed to avoid legal problems thus far by way of Starkid never charging money for tickets (for "AVPM" or its follow-up, "A Very Potter Sequel") and categorizing "AVPM" as an "unofficial, fan-made parody show."

On Monday morning, StarKidPotter's Facebook page offered this quote, with a link to the WICZ.com story: "Well this is not cool. You all know us and know that we are big charity folks, but these guys did not get permission and we are the ones who have to deal with the WB. You all know that, but obviously some don't care. Please let them know how you feel and for those of you who have asked to do any of our shows and were turned down that we never say Yes to anybody and that we did NOT give the OK for this."