CALENDAR OF EVENTS
Best Bets:

Attend a gospel concert for Ozone House; get ready to star gaze

Posted on Thu, Apr 26, 2012 : 3 p.m.
FUNDRAISER
The Ypsilanti District Library Whittaker Road branch invites the community to its "Second Annual Get Inspired!Fundraiser" on Friday. 7 to 9 p.m. This year's event features acclaimed illustrator Allan Drummond whose works are the cornerstone of "The Wartime Escape: Margret and H.A. Rey's Journey from France." Funds raised at this event will be used to support a wide array of arts and cultural programming at the YDL. $30 each/$50 pair. The YDL is at 5577 Whittaker Road, Ypsilanti.
BENEFIT
The Milan Area Historical Society will hold a "Benefit Garage Sale" at the Milan Area Historical Society Hack House on Friday and Saturday. 9 a.m.-3 p.m. All the proceeds will go toward expenses to open and operate the Hack House Museum. No admission; price of purchases. The Hack House is at 620 Mooreville Road, Milan. 734-645-5311.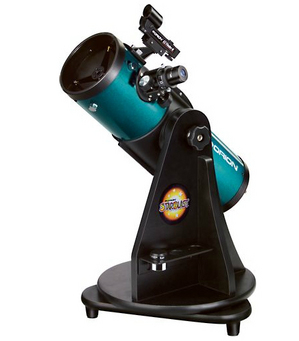 MUSIC
There will be a "Benefit Gospel Concert for Ozone House" at the EMU Student Center on Friday. 6-9 p.m. Featuring talent from the Detroit and Metro Detroit area, the proceeds from this concert will help benefit OH, which helps runaway teens and teens in crisis. No tickets, they will take donations at the door. Donations can be monetary, or items off of the Ozone House Wish List. Visit http://ozonehouse.org to learn more. The EMUSC is at 900 Oakwood St., Ypsilanti. 734-487-3045.
SCIENCE
The Ann Arbor District Library and University Lowbrow Astronomers will have a "Public Stargazing And Telescope Lending Program Launch" at the Leslie Science and Nature Center on Friday. 8:30-10 p.m. Try out the Orion StarBlast 4.5 Astro Reflector telescopes that will be available for check out from the library. The astronomers will bring other telescopes to try out, too. Free. In the Nature House at at 1831 Traver Road, Ann Arbor. Call the AADL at 734-327-4200 for more information.
HEALTH
The "First Annual Ypsilanti High School Phoenix Run/Walk and Health Fair" will be held Saturday. Participants can register on the Saturday beginning at 7 a.m. or contact Heather at 734-714-1118 to pre-register. The health fair (9 a.m - 3 p.m.) will host over 35 community vendors. Free. YHS is at 2095 Packard Road, Ypsilanti. 734-714-1000.
PETS
Get your share of adorableness at the "West Highland White Terrier Club of Southeastern Michigan's 2012 Specialty Show" at the Ann Arbor Dog Training Club on Saturday. Doors are open to the public at 7:30 a.m., judging begins at 10 a.m; lunch is served around 11 a.m. Mid-day, see the Rescue Parade, featuring a Scottish piper and Westies dressed in kilts. The show is a great chance to meet the breed. Free admission; cost of lunch. The AADTC is at 1575 East North Territorial Road, Whitmore Lake. 734-995-2801. www.westieclubmi.com
MUSIC
There will be a "Tribute to 'Boogie Woogie Red' Vernon Harrison" at the Grotto Club on Saturday. 2-6 p.m. Hear live music featuring Jerry "The Wolverine" Perrine, Duncan McMillan, Ricky Nye, George Bedard, Mr. B, Rootsologists, Planet D Nonet and a Mr. B & Friends Jam Session at the end. $10-$20 at the door. The Grotto is at 2070 W Stadium Blvd., Ann Arbor. 734-663-1202.