concert preview
Reinvented Riverfolk festival bringing top Cajun / Zydeco musical talent to town
Posted on Sun, Jul 29, 2012 : 9:54 a.m.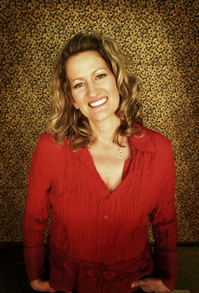 When he was booking acts for this year's Riverfolk Festival, artistic director Mark Palms wasn't able to snag the headlining band he first sought out. So, he and a member of "Cajun music royalty" put one together—one consisting of some of the greatest talents on the Cajun / Zydeco scene today

Initially, Palms wanted to book Bonsoir, Catin, the all-female Cajun-music band fronted by Christine Balfa, daughter of Dewey Balfa, the iconic Cajun-music pioneer and preservationist. But when he called Balfa, she informed him that one member of the group is pregnant, so they're not doing gigs.

But, Balfa told him that she was available herself. So, Palms and Balfa went about assembling a Cajun / Zydeco "super-trio," dubbed Christine Balfa & Friends, that consists of Balfa on vocals and guitar, Al Berard on fiddle, and Joe Hall on accordion and vocals.

"Al has played with Christine in the past, and he's also played with Joe, so they know each other's work, but this will be the first time these three great artists will perform together as a trio," says Palms.

In recent years, the Riverfolk Fest and its peripheral activities has become a several-day affair, with the addition of the Jam Camp, where the performers come into town a few days early to offer musical instruction in Cajun / Zydeco and bluegrass / Appalachian styles. And this year, things kicked off with the Riverfolk Songwriters Contest at The Ark on July 31. Then, the Jam Camp runs through Friday, during the day.

For many years, the fest itself consisted of a daylong Saturday lineup of activities at Carr Park in Manchester, preceded by a Cajun / Zydeco dance party and barbecue dinner the night before.

But, starting last year, Palms had to make a few changes, due to Southeast Michigan being so hard-hit by the Great Recession. So, now, the fest still includes the Party in the Park at Carr Park on Friday night, but the Saturday event is at The Ark, and consists exclusively of a concert.
PREVIEW
Riverfolk Festival Finale Concert
Who: Christine Balfa & Friends—a trio consisting of Cajun / Zydeco-music all-stars Christine Balfa, Al Berard and Joe Hall—plus Bob Black and His Bluegrass Boys; The Raisin Pickers; finalists from the Riverfolk Songwriting Contest and Natalie Mae.
What: High-stepping Cajun / Zydeco / Creole dance tunes, as well as soulful Cajun laments, plus hot-picking bluegrass / Appalachian music.
Where: The Ark, 316 S. Main.
When: Saturday, 7:30 p.m..
How much: $15. Tickets available at the door; by phone at 888-428-4563 or online at riverfolk2012.eventbrite.com/.
Related event: Party in the Park, Carr Park, Manchester, Friday, 7-11 p.m., featuring a bluegrass set, a Cajun / Zyedeco dance party and a barbecue dinner. $10 in advance, $12 at the gate. Dinner is an extra $12, plus cash bar.
"Yeah, after what happened in late 2008 (the Wall Street meltdown and bank collapses that triggered the recession), our attendance numbers were down in 2009 and 2010," says Palms. "The economy definitely hurt us in that respect. So, we decided to streamline it and do it this way, which is more economical."
Plus, now that the Saturday concert is indoors, there is no longer the always-looming threat of rain or a 95-degree day that can definitely keep fest-goers away.
Also performing at Saturday's concert will be Bob Black and His Bluegrass Boys. Black is a venerated figure in bluegrass circles who was once a member of Bill Monroe and His Bluegrass Boys. For this show, the "new" Bluegrass Boys will include some hand-picked aces. They include guitarist Andy Hatfield—the 2011 Winfield Festival flatpick guitar champ—as well as two members of the Raisin Pickers, the venerable local roots-music ensemble—fiddler / mandolin player David Mosher and bassist / singer Carol Palms, who is Mark Palms' wife. (Mark Palms is also in the Raisin Pickers, handling banjo / guitar / vocal chores.)
The Raisin Pickers themselves will also be on the bill for Saturday's show, as will the Songwriting Contest finalists and Natalie Mae (who is the daughter of the Palms and is a singer-songwriter who moved to New Orleans four years ago and just released her first album).
And for Friday's Party in the Park, Bob Black and His Bluegrass Boys will do a set, followed by Christine Balfa and Friends, who will provide music for the dance party, and will also include some local Cajun-music players.
But back to this newly-formed trio of Balfa, Berard and Hall:
"Christine Balfa is very engaging onstage, and she likes telling stories about her dad, and she's very active in preserving traditional Cajun music, like her dad was," says Palms. Indeed, she's the founder and director of Louisiana Folk Roots, so she's dedicated to preserving Cajun music and culture. "She sings in French, and she is definitely in the tradition of Cajun-music singers belting out the songs in dance halls—she has this crystal-clear voice that really carries."
As for Berard, he's one of the top Cajun-fiddler instructors in the country, and over the years has juggled several different Cajun-music bands - the Berard Family Band, the Basin Brothers, the Al Berard Cajun Combo, and even a rock band, wherein he switches from fiddle to electric guitar.
"He also has a happy, fun-loving personality, and that really comes out in his music," praises Palms. "It's a real joy hearing him share the music with an audience."
As for Hall, he often plays in the traditional Creole style—the African-American musical idiom popular in Louisiana during the pre-Zydeco era. "There aren't too many guys left who are still playing in that style," says Palms. "The ones who were, were mostly older, and have passed on, and Joe's a younger guy, about 40, so it's good to hear a younger artist preserving that Creole tradition."