concert preview:

Lucciana Costa celebrating new album - and saying goodbye to Ann Arbor

Posted on Mon, Jul 23, 2012 : 5:52 a.m.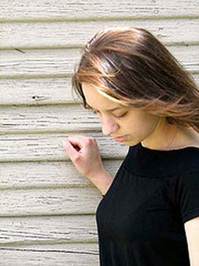 Lucciana Costa's Friday show at The Ark has a dual purpose. It's a CD release party, to launch her new album, "Structurally Sound"—but it's also a going-away party: The Ann Arbor native is moving to Los Angeles in September.

Unsurprisingly, she's moving to L.A. because that city affords more opportunities for her to ply her musical trade. In addition to the two albums and one EP she's released since 2009 (including the new disc), she's also written scores for films and animation projects, and wants to do more of that work.

"I love film scoring, and I'll have more opportunities to do that out there," says Costa. "The whole city is centered around the movie industry, obviously, so I expect to pick up more work and meet more people who are doing the same things that I want to do in that realm."

Costa, 23, has already completed the score for a PBS nature documentary, "A Thousand Invisible Cords," which will air next year, and for the animated film "Balancing Act."

"Plus, I just recently was approached by a production team to score a science-fiction feature that is still untitled, and in pre-production," she says.

This won't be Costa's first foray away from her hometown, though. She lived in London, Ontario for the better part of four years, from 2007-'11. For two of those years, she attended a university-prep liberal arts college, and that period also included a five-month stint in Toronto. And she's has already done some commuting to LA to work on some projects.
PREVIEW
Lucciana Costa
Who: Young Ann Arbor pianist / songwriter / composer who also composes scores for films, TV shows and commercials - and is moving to Los Angeles in September to pursue more of that work.
What: Piano-pop that can be quirky and jagged or pensive and atmospheric.
Where: The Ark, 316 S. Main St.
When: Friday, 8 p.m.
How much: $15. Tickets available from The Ark box office (with no service charge); Michigan Union Ticket Office, 530 S. State St; Herb David Guitar Studio, 302 E. Liberty St. or online from MUTO.
When Costa embarks for Los Angeles, it won't just be your typical cross-country commute. It will be part of a project she's dubbed "Song Trek": Costa will spend two weeks driving to various science-fiction locales, and writing a song about each of them, and then releasing them individually, online, while she's on the road. Before her September departure, she'll be conducting a Kickstarter campaign to raise funds for the project.
Some of the sci-fi locales she'll be visiting, she says, include "Roswell, New Mexico; Meteor Crater in Arizona; the Sci-Fi Museum in Seattle; Cape Canaveral and Metropolis, Illinois—the home of Superman," she adds with a laugh.
Those who donate to the project will be put on a "first-listen" e-mail list, which will enable them to hear the songs before anyone else. And then, when the project is finished, and the songs are compiled on a CD, they'll receive a copy, among other benefits.
Her new "Structurally Sound" disc was mostly recorded here in Ann Arbor, but she went down to Nashville to cut a couple of tracks.
The album continues Costa's "quirky piano-pop thing," as she describes it, and you can again hear the influences of fellow piano-pop eccentrics like Ben Folds, Nellie McKay and Regina Spektor. But her grandfather, Eddie Costa—a notable pianist on the New York City jazz scene of the 1950s—is also an influence, so a jazz sensibility sometimes makes its way into her compositions.
Some of the tracks bounce to jagged piano grooves or semi-dissonant progressions, but others are more introspective and atmospheric chamber-pop pieces, employing instruments like cello, violin and mellotron to provide brooding ambience or emotional texture.
And a couple of tracks—"Pennies in the Fountain" and "Strength of a Flea"—are hooky, pop-rock nuggets set to brisk, foursquare beats.
One track, the melancholy "Ghost Town," was inspired by regularly driving through Detroit on her way back and forth from Ann Arbor to London in the late '00s. "I wanted to shed some light on what was happening in the city, while also expressing my love for it," says Costa.
Many of her other lyrics are deadpan, ironic, satirical or brutally direct. "I think a lot of those are just expressions of my personality," she says. "Those often don't require a lot of craft or construction - that's just how they come to me.
"I really just love words, and I get a lot of joy out of absorbing them and playing around with them," she says.
Which brings us back around to her upcoming science-fiction trip: Costa is a self-admitted "quirky sci-fi geek" who likes to "stay home and read science-fiction books on Friday and Saturday nights," she says. She's also written sci-fi short stories, and plans to write full-length sci-fi novels in the future.
And some of the songs on the new album are "story songs" that follow a linear narrative—"something I picked up from my country-music days," she says.
Yes, among her various other talents and interests, Costa also has a fondness and aptitude for country music. She began playing piano at age 7, but discovered the Dobro when she was 12, and played in country-rock / roots-rock groups as a teen before returning to the piano at 17.
Regarding her leaving familiar environs for the Left Coast, she says: "It was a tough decision, because I will definitely miss my family and friends here. But I'm looking at LA as a great adventure. I figured it was time to 'Go West, young girl.' I want to see what it has to offer, but I'm sure I'll be back eventually. Ann Arbor will always be home."