Locally filmed 'Flipped' opening in three cities on Friday, with a nationwide release scheduled August 27
Posted on Thu, Aug 5, 2010 : 11:22 a.m.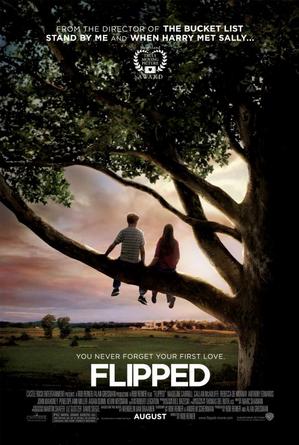 "Flipped" — the new Rob Reiner feature film that was shot last summer in familiar locales like Thurston Pond, Clague Middle School, Concordia University, downtown Manchester, and Saline — opens Friday, August 7 in only three cities: Los Angeles, Sacramento, and Austin.

"We've got Los Angeles, which is very urban, and Sacramento, which is kind of in-between, and has a very good moviegoing audience," Reiner said of the film's opening strategy in an interview with the Sacramento Bee. "Austin is more Middle America, (so) we will see how it plays there."

A wider national release — including Michigan, presumably — is scheduled for August 27.

There's a lot of anticipation for "Flipped," and Reiner fans are hoping the coming-of-age story will call to mind early hits like "When Harry Met Sally" and "Stand by Me."

Based on a young adult novel by Wendelin Van Draanen, "Flipped" focuses on an eccentric young girl who harbors a crush on the boy next door. The boy thinks she's weird and rebuffs her, but as they get older, the boy grows interested in her, while she questions the basis for her infatuation.

Though the book has a contemporary setting, Reiner chose to set the film version in the '50s era.

"The book was a modern-day book, but it felt very timeless when I read it - it seemed like something more innocent than what we see now," Reiner, who first read the book when his son brought it home from school five years ago, told the Sacramento Bee.

Two early reviews of the film — featured in The Hollywood Reporter and Variety — are tepid and accuse Reiner of getting lost in nostalgia. But many more critics and moviegoers will be weighing in soon.