concert preview
with video:

Jon Ponder to be featured Friday in AnnArbor.com Summer Concert Series

Posted on Tue, Jun 19, 2012 : 10:08 a.m.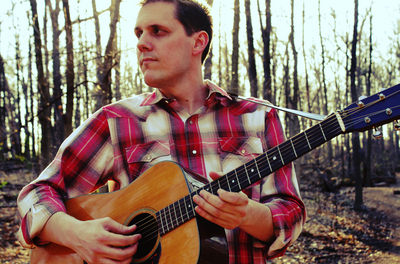 The AnnArbor.com Summer Concert series this week showcases local singer-songwriter Jon Ponder.

Ponder sings, plays guitar, and writes songs. His songs are grown from Texas and Midwest storytelling roots, a suburban California upbringing, Pacific Northwest college years, church stages, the reading of great literature, living on islands, traveling on trains and boats, camping and backpacking, listening to all kinds of great music, watching a lot of TV and movies, witnessing the vibrant contemporary folk music circuit in Michigan, working at a computer 8 hours/day, searching always for the meaning of life, being over-educated, and heartbreak.

Ponder is based in Ann Arbor and works at JSTOR as a metadata librarian. Playing and singing with him at this show will be Eric Anderson, banjoist and oceanographer, and Danielle Gartner, cellist and mandolinist, both of whom play in the local band Lake Folk.

For more information on Ponder, check out his Facebook page and Twitter feed.

Ponder will play at noon Friday, June 22 on the patio of the AnnArbor.com Community Space at 301 E. Liberty Street, at Fifth Avenue. The AnnArbor.com Summer Concert Series continues at noon Fridays throughout the season; check out the website for more information.