Jeff Daniels is the voice of iPhone 5 commercials
Posted on Thu, Sep 27, 2012 : 12:35 p.m.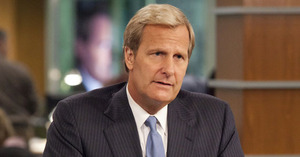 Locals—and observant movie fans everywhere—will likely recognize the voice behind the new iPhone 5 TV commercials.

Chelsea native and movie/television/stage star Jeff Daniels is the voice of the newest, highly anticipated, just-released Apple product. So far, four ads that feature Daniels' narration have been released. Check them out below.