concert preview
Indigo Girls' Amy Ray bringing her solo show to the Blind Pig
Posted on Mon, May 7, 2012 : 5:40 a.m.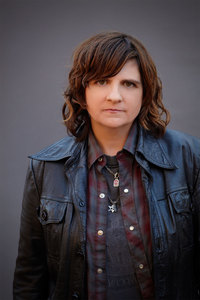 When you're a performer primarily associated with a music group—like Indigo Girls' Amy Ray, coming Thursday, May 10 to the Blind Pig—and you venture into making solo albums, you inevitably deal with the double-edged sword of being a known commodity.

"It's like having a fight with yourself in a way," said Ray, who's on the road to promote her newest (and fourth) solo album, "Lung of Love." "It's kind of funny. You don't want to be bitter. … (Indigo Girls) is my band. I love them. And you have to appreciate what kind of resources that gives you access to. But you're also always trying so hard to distance yourself, in a way. And women in rock are already in a weird place—already doing something that's not easy to do."

Long considered the hard-edged, punk-influenced half of Indigo Girls, Ray cites '90s alternative radio acts—like The Replacements and Husker Du—and country-tinged rock as points of musical inspiration.

"My solo stuff is rawer and louder than what I do with Indigo Girls," Ray said. " … I definitely know there's a contingency of Indigo fans that like my solo stuff, too, and a contingency of fans that have tried it and didn't love it. … So I've had to just try and find an audience that will take it on its own terms."

Of course, Ray's solo shows play in venues much smaller than those she plays while on tour with IG; but according to Ray, this isn't a bad thing.
PREVIEW
Amy Ray
What: Ray (of Indigo Girls) performs a solo set, featuring songs from her newest album, "Lung of Love." The Butchies back up Ray, while Shadowboxers are the opening act.
Where: Blind Pig, 208 S. First St.
When: Thursday, May 10 at 9 p.m.
How much: $15. Tickets are available online.
"I really love the solo tour landscape, because everything's different," said Ray. "I'm in a van with a trailer that's mine; everybody's splits the driving; there's no crew—maybe just a friend that helps us do everything; and we play in these small clubs. It's really electric—very DIY in some ways—and I love the intimacy of spaces, and being so involved in the process of loading and unloading. It's all us, and it's refreshing. A good reminder of how it's all done."
Still, you might think that this would be a grueling way to "take a break" from touring with Indigo Girls.
"Doing the solo stuff is re-energizing," Ray said. "It's tiring, definitely, especially now that I'm older. The pace is daunting sometimes, but I love it so much that I just suck it up."
When not touring, Ray is writing songs—a process that's still somewhat organic: words may lead her to a melody, or vice versa.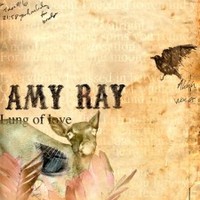 "It depends on the song," Ray said. "During maybe 8 months of the year, I'm in writing mode, which means I write 4-5 days a week for a set number of hours. I really make a discipline around it. I'm always writing lyric journals, where I write ideas down, and I'll turn on the computer or tape recorder, and I'll be playing with melodies and looking at my words at the same time, to see if something works. And every week or so, I listen to what I've recorded. It's very technical, but the first part of it is very free-form, where I just work things out in my head and leave the tape running."
While in the thick of this creative process, how does Ray discern what material would be right for a solo album, versus being a good fit for Indigo Girls?
"I usually just hear it pretty immediately in my head," said Ray. "I've been doing solo stuff for 12 years, and I have drummer that plays with me, and other collaborators - I tend to hear them in my head, too. And mostly - if it's an Indigo Girls song, I can tell right away what Emily (Saliers) would do, or I'll feel like I want that other strong voice in there, or space for some other guitar stuff."
"Lung of Love" has been about a year and a half in the making, but Ray said that that's "about normal for me." She and "Lung" producer Greg Griffith co-wrote songs until "we hit a wall, and worked together to figure out how to finish them. … If you add it all together, it was probably just 25 days or something. But in the mix of everything else happening, it just took a while."