with video:

Huron High music star Bella Bizelle competes to get her music on MTVU

Posted on Tue, Oct 16, 2012 : 1:02 p.m.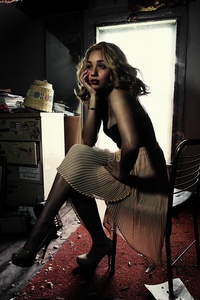 Photo courtesy of FrontStreet Records

Huron High School student Bianca Williams, better known as up-and-coming recording artist Bella Bizelle, is in the running to have her newest video, "You'll Never Know," featured in rotation on cable TV channel MTVU.

The public can vote for Bizelle or four other candidates (via MTVU's website) until Friday, Oct. 19 at 2 p.m.

The winner will have their video placed in regular rotation on MTVU, the college-oriented channel of MTV.

Check out Bizelle's newest video here.