Calendar of events
HAPPENING TODAY:

Get your memories preserved at U-M's Hatcher Library

Posted on Sun, May 20, 2012 : 5:57 a.m.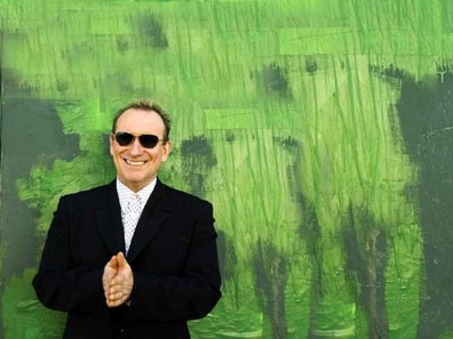 BOOKS
The "34th Annual Ann Arbor Antiquarian Book Fair" will be held at the Michigan Union. 11 a.m.-5 p.m. Among the items featured this year will be first editions of Joseph Conrad, William Faulkner, Mark Twain in addition to collectible children's books, fine leather bindings, modern poetry, Michigan history, travel & exploration, illustrated books, cookbooks and books in many other subjects and prices. You'll also find U-M memorabilia. $5 donation requested. In the ballroom at 530 S. State St., Ann Arbor. 734-995-1891. More information here.
GARDENING
Pick up something for the garden at the "Heirloom and Water-Wise Spring Plant Sale and Fundraiser" at Matthaei Botanical Gardens. 10 a.m.-4:30 p.m. A great selection of perennials for shade and sun that adapt well to drier regional summer conditions and stand up to the season's heat. Free admission. Matthaei is at 1800 N. Dixboro Road, Ann Arbor. 734-647-7600.
CRAFTS
The "Chelsea Craft Fair and Live Green Home Show" at will be held at the Chelsea Community Fairgrounds. Noon-5 p.m. The dual shows offer a wide range of exhibits and decorative ideas for home and garden. More than 60 exhibitors will offer crafts, products and services to help conserve home energy, reduce waste and beautify surroundings in time for the summer entertaining season. $7 admission. 20501 Old US-12 Hwy., Chelsea. 734-320-5322.
ETC.
Have memories you'd like to preserve? Then bring your old photos and more to the "Annual Walk-in Preservation Clinic" at the Hatcher Graduate Library. 2:30-4:30 p.m. The U-M Library preservation staff will help you determine how to repair, scan, store, display, and care for your gems to keep them well preserved. You can bring anything from photographs, LPs, digital files, letters and more. Free. The library is at 913 S. University Ave., Ann Arbor. 734-764-0400. More information here.
MUSIC
The Washtenaw Community Concert Band will offer "A Celebration of American Musicians" on the lawn at First United Methodist Church in Ann Arbor. 3 p.m. The concert will feature familiar selections by well-known American composers such as George Gershwin, Leonard Bernstein, Leroy Anderson, John Williams, Henry Fillmore and John Philip Sousa. In case of rain, event will be held indoors. Free. The church is at 120 S. State St., Ann Arbor. 734-252-9221. More information here.
MUSIC
Catch Colin Hay at the Ark. 7:30 p.m. The man from Men at Work at work. Hay is a master of the one-man show. Armed with an acoustic guitar, his rich memorable voice, and decades of road experience, Hay is an entertainer in the true sense of the word. $28. The Ark is at 316 S. Main St., Ann Arbor. 734-761-1800.