Free U-M lecture and film series starts today, in anticipation of Port Huron Statement conference
Posted on Tue, Sep 11, 2012 : 11:12 a.m.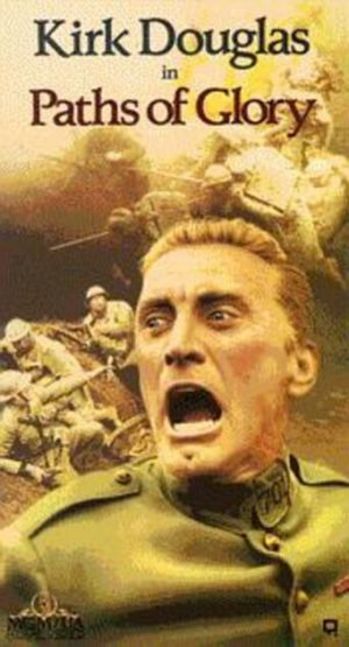 At the end of October, a three day conference to mark the 50th anniversary of the Port Huron Statement - which was the Students for a Democratic Society's manifesto, written primarily by the University of Michigan's Tom Hayden - will kick off, but as a preview for this event, a free lecture and film series begins on Tuesday, September 11 at U-M.

At 2:30 p.m. today, at 1014 Tisch Hall, U-M's Alan M. Wald will present a lecture titled, "Red Scare: A Counter-History."

In politics and culture, the anti-radical "Red Scare" produced a sweeping climate change during the High Cold War of the 1950s. Concealed beneath an ideological carapace of a stark polarization between the "Iron Curtain" and the "Free World," a "New Right," "New Liberalism," and "New Left" were displacing, condensing, and exploiting the social contradictions of the postwar era. How does the contemporary cultural historian speak to rearrangements of perception induced by dominant narratives? Wald addresses the enigmatic patterns, contradictory consciousness, and discordant conjuncture of this "broken time" by way of arguments from his work-in-progress, "Literary Radicalism: A Counter-History, 1914-68." Following his lecture, Wald will sign copies of his newly published book, "American Night: The Literary Left in the Era of the Cold War."

At 7 p.m. today, at the 2160 Shapiro Library Screening Room, Stanley Kubrick's "Paths of Glory" will be screened.

"Paths of Glory" is among the most powerful antiwar films ever made. A fiery Kirk Douglas stars as a World War I French colonel who goes head-to-head with the army's ruthless top brass when his men are accused of cowardice after being unable to carry out an impossible mission. The film's critique of senseless slaughter in World War I mirrored the rise of peace sentiment on the eve of the 1960s.

Future series lectures, all held in 1014 Tisch Hall, are scheduled as follows: on September 20 at 4 p.m., U-M's Finn Brunton will discuss ""Mimeographs and Telephone Trees: How to Make a Revolution With Dead Media"; on September 25 at 4 p.m., U-M's Tom Weisskopf presents, "The Origins and Evolution of Radical Political Economics"; on October 4 at 4 p.m., John McMillian of Georgia State University presents, "Notes from the Underground: The Rise and Fall of the 1960s Underground Press in America"; on October 9 at 4 p.m., Doug Rossinow, of Metropolitan State University, will present "Remembering the Early New Left: Visions Inspired, Visions Fulfilled, Visions Denied"; on October 18 at 2 p.m., U-M's Elizabeth Anderson will discuss, "The People Themselves: Between Revolution and Representation from 1789 to Port Huron and Beyond"; and on October 23 at 4 p.m., U-M's Matthew Countryman will present "Of Little Rocks and Levittowns: The Northern Racial Landscape and the Origins of 1960s Student Activism."

Upcoming films in the series - screened at 2160 Shapiro Library Screening Room, unless otherwise noted - include: on September 18 at 7 p.m., "The Battle of Algiers"; on October 2 at 7 p.m., "Harvest of Shame"; on October 9 at 7 p.m., "Paul Goodman Changed My Life"; on October 16 at 7 p.m., "Rebels with a Cause"; on October 23 at 7 p.m., "Freedom is Contagious"; and on October 25 at 6 p.m., at the dowtown library, "Berkeley in the Sixties."

For more information about the series and the upcoming conference, visit www.lsa.umich.edu/phs.