concert preview
Frank talk, music of Sinatra from jazz singer Susan Chastain, in town for 2 shows at Kerrytown
Posted on Wed, Aug 1, 2012 : 5:04 a.m.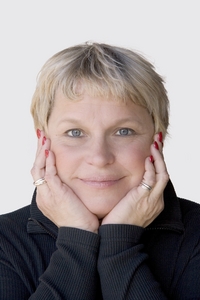 Jazz vocalist Susan Chastain knows exactly how she'll interpret the songs of Frank Sinatra at her upcoming Kerrytown Concert House show.

"I'll sing them my way," she laughed, taking her cue from one of Old Blue Eyes' signature tunes.

Chastain will perform two shows Saturday night, accompanied by long-time pals/sidemen Paul Keller (bass) and Cincinnati's Phil DeGreg (piano). Well known in Ann Arbor not only for her vocal skills as part of the Paul Keller Orchestra and Paul Klinger's Easy Street Jazz Band, Chastain was also the owner of the Firefly Club, a jazz venue that closed in 2009. Since then, Chastian has been living in St. Augustine, Fla., where she moved to be closer to her new grandson and help her daughter-in-law babysit.

Chastain counts herself a longtime Sinatra fan. "He started in 1939 and went into the 1990s, transcending generations," she said. "You've got to respect him and you've got to love him."

She said to expect the classics, such as "New York, New York," and a few others that aren't so well known. "I am trying to do some from each period, each decade. He did an amazing recording of songs by (Antonio Carlos) Jobim, and Phil DeGreg, that's his thing. He spent several months in Brazil studying the music there. … I want to do some of that set so (Phil) and spread his wings."

Between the songs, Chastain said he plans to share anecdotes about Sinatra's life and career.
PREVIEW
"An Evening with Susan Chastain: Susan Sings Sinatra"
Who: Jazz vocalist, with Paul Keller on bass, and Phil DeGreg, piano.
What: Classic Frank Sinatra tunes.
Where: Kerrytown Concert House, 415 N. Fourth Ave.
When: 7 and 9 p.m. Saturday, Aug. 4.
How much: $10-$30. Info: www.kerrytownconcerthouse.com or 734-769-2999.
"I've been studying up on it (and) I respect him tremendously … He was a consummate musician he was a true performer," Chastain said. "And I'll tell little stories about how he started—he heard Bing Crosby sing and that was it … he heard that and said 'That's what I am going to do,' and he did. He made himself and he was lucky, but he studied hard and became a great musician."
The show, co-sponsored by the Southeastern Michigan Jazz Association, is part of the Kerrytown Club Series, meaning the concert house will be set up to resemble a nightclub as much as possible, with a cash bar available.
Chastain last performed in Ann Arbor in 2011. Since moving to Florida she's also been spending time discovering musical opportunities in the St. Augustine area. She's also on the mend from a hip replacement that's had her sidelined most recently.
"There are a lot of gigs around here for duos … I'll get working down here again. When I first came down here, for the first year, I didn't listen to music. I sang songs with my grandson. It's a different life," she said.