YOU SHOULD ONLY BE HAPPY ....
recipe:

Pi Day chocolate cream pie - easy recipe satisfies a craving for sweets

Posted on Wed, Mar 13, 2013 : 8 a.m.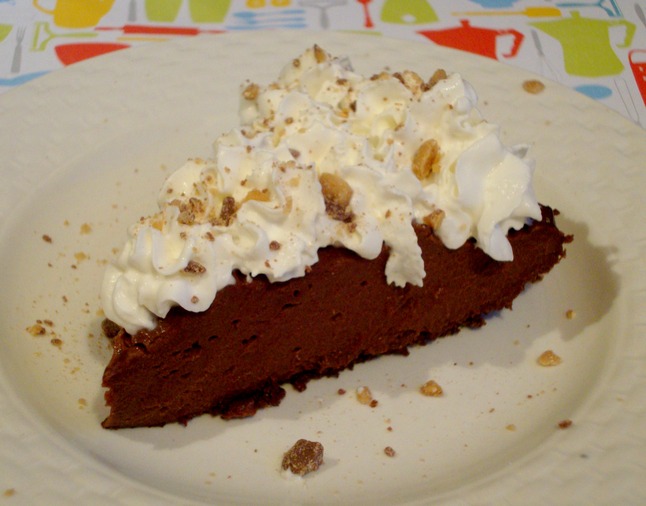 Mary Bilyeu | Contributor

Pi Day is tomorrow. March 14. 3/14. 3.14 ... you get it. This is a day on which math geeks and pie lovers can all enjoy themselves!

I debated whether to make a sweet or a savory pie... a large pie to share or individual hand-held pies... an ice cream pie or a baked one. So many options to choose from.

Ultimately, the decision was made by my loved ones. Both Jeremy and Craig were tickled at the thought of a custard pie, a chocolate pie, a pie topped with whipped cream. Can you say, "sweet tooth?"

So here is a recipe that's been cobbled together after perusing a variety of sources. It worked perfectly for me, even though I had — shockingly — never made a cream pie with a no-bake filling before. I'm not exactly sure why it's taken me so long, as this is absurdly easy to make. But it was so good that it more than makes up for the previous years of procrastination.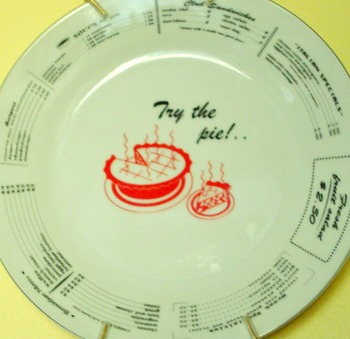 Mary Bilyeu | Contributor
Chocolate Cream Pie
Crust:
14 chocolate graham cracker squares, crushed
1/4 cup sugar
1/4 cup butter, melted

Preheat oven to 350 degrees. Combine all ingredients and press against the sides and the bottom of a 9-inch glass pie pan. Bake for 15 minutes, then let cool while preparing filling.
Filling:
1/4 cup cornstarch
1/3 cup sugar
3 tablespoons cocoa powder
pinch of kosher salt
2-1/4 cups half-and-half
6 ounces chocolate chips
splash of vanilla extract
1/4 cup Nutella
Place cornstarch, sugar, cocoa powder, and salt into a medium saucepan; slowly whisk in half-and-half. Bring to a boil, then cook — whisking constantly — until thickened like pudding. Remove from heat.
Stir in chocolate chips, vanilla, and Nutella until mixture is smooth. Carefully spread filling into crust.
Press plastic wrap against the filling to keep it from forming a skin, then refrigerate overnight.
Topping:
1 can whipped cream
1/3 cup Heath milk chocolate toffee bits
Remove plastic from pie and top pie generously with whipped cream. Sprinkle with toffee bits, then slice and serve.
Makes 12 servings.

Mary Bilyeu writes for AnnArbor.com on Tuesdays, Wednesdays, and Fridays, telling about her adventures in the kitchen - making dinner, celebrating holidays, entering cooking contests, meeting new friends ... whatever strikes her fancy. She is also on a mission to find great deals for her Frugal Floozie Friday posts, seeking fabulous food at restaurants on the limited budget of only $5 per person. Feel free to email her with questions, comments, or suggestions: yentamary@gmail.com.

Go visit Mary's blog — Food Floozie — where she enthuses and effuses over all things food-related; and look for her monthly articles in the Washtenaw Jewish News. "Like" her on Facebook, or send a tweet on Twitter, too.

The phrase "You Should Only Be Happy" (written in Hebrew on the stone pictured in this post) comes from Deuteronomy 16:15 and is a wish for all her readers - when you come to visit here, may you always be happy.