Huffington Post :

Dispelling commonly-held coffee myths

Posted on Sat, Jul 30, 2011 : 7 a.m.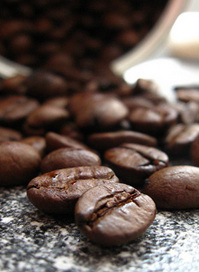 Carolyn Malcoun, contributing food editor for EatingWell Magazine, shared some tips and dispelled some myths about home-brewed coffee in a recent article on the Huffington Post.

The article includes seven tips to help you brew a better cup of coffee, including buying freshly-roasted beans from a trusted, preferably local roaster; grinding your coffee immediately before brewing; and brewing with water that is just shy of boiling.

Despite what you might have been told in the past, you don't want to keep your coffee in the the refrigerator, says Malcoun. "Roasted beans are porous and readily take up moisture and food odors, so the refrigerator is one of the worst places to store coffee." Instead, buy your coffee in small batches and store it at room temperature in an airtight container.

AnnArbor.com contributor and barista Matt Roney has also been publishing a series of coffee-making how-to articles on AnnArbor.com. You can find them here.

Do you have a favorite coffee brewing technique? Share it with us in the comment section below.