All the Brews Fit to Pint
Beer growlers now available at Whole Foods Cranbrook
Posted on Mon, Mar 1, 2010 : 1:42 p.m.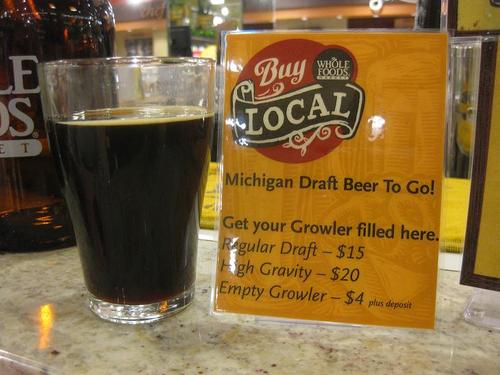 David Bardallis | Contributor

As if it weren't awesome enough that you can enjoy draft pints of Michigan beer while getting your grocery shopping done at Whole Foods Cranbrook, 990 W. Eisenhower, now you can also fill up a half-gallon jug with fresh brew to take home with you.

That's right, growlers are now available at the in-store wine and beer bar at $15 for "regular" drafts or $20 for high-gravity brews, such as the Bell's Batch 9,000 Ale now on tap. Empty growlers are $4.

For the uninitiated, Bell's Batch 9,000 is a commemorative ale brewed with molasses and licorice. At 12% ABV, it's a heavy, sweet, dessert sort of beer that can benefit from aging or, of course, be enjoyed right now. At a grocery store. Cheers!